Test Pilot Resumes
Roger Bailey: started pilot training with the Royal Air Force in 1969, and later served with 48 Squadron, 24 Squadron, and 242 OCU as Co-pilot, Captain, and Training Captain respectively. He attended the Central Flying School in 1981 to train as a Qualified Flying Instructor and subsequently served on the Universities of Glasgow and Strathclyde Air Squadron. In 1986 he attended the United States Air Force Test Pilot School as an exchange student.

After graduating in December 1986 he joined Flight Systems Squadron at the Royal Aircraft Establishment, Bedford. He was appointed the Officer Commanding Aerospace Research Squadron in 1988 and retired from the Royal Air Force in December 1989. After leaving the RAF he joined the College of Aeronautics at Cranfield University as Chief Test Pilot, a post he holds to the present day. In 1989 he joined the volunteer pilot cadre of the Shuttleworth Collection, a museum of over thirty airworthy veteran aircraft. With the Shuttleworth Collection he has flown early aircraft including the Bristol Boxkite and Avro Triplane replicas and the Bleriot, Deperdussin and Blackburn original monoplanes.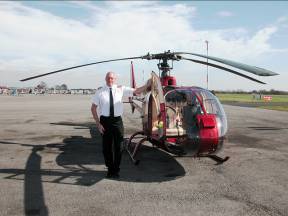 Andy Berryman: Joined the Royal Navy in 1979 and served on 845 and 846 Squadrons as a Commando Helicopter pilot. Attended Central Flying School in 1985 and served on 705 Squadron as a Qualified Helicopter Instructor gaining an A1(H) QHI qualification. Trained at the Empire Test Pilots' School in1989 before serving with Rotary Wing Test Squadron, Boscombe Down as test pilot. Responsibilities as test pilot included the introduction of the Lynx HAS Mk8 into Royal Naval Service; Sea King, Wessex and Gazelle project duties: icing project pilot, NVG project pilot and SHOL project pilot.

Returned to operational service in 1992 with 846 Squadron including duties as Senior Pilot before returning to the Empire Test Pilots' School as a tutor. In 1995 became Staff Aviation Officer to the Commodore Amphibious Warfare responsible for all aspects of amphibious aviation for the Royal Navy and Marines. Saw operational service in Northern Ireland, the South Atlantic, Lebanon and Bosnia. Completed three seasons as display pilot on Gazelle, both solo and as team leader in formation team, and competed in both the World and British Helicopter Championships winning eleven national and international trophies, including twice British Helicopter Champion on two occasions. Awarded the Air Force Cross in 1989.

Left the Royal Navy in 1996 to become an airline pilot, currently flying Boeing 747-400 on long haul routes with British Airways. In addition, carries out instructional flying on light turbine helicopters and corporate helicopter operations on Agusta 109 and Gazelle. Crew Resource Management training conducted for both fixed and rotary wing operators.

Commissioned the James Bibby simulator at Liverpool University in 2000 and continues with both student studies and R&D as a consultant.
Steve Cheyne: joined the Royal Navy on a Medium Career Commission, after first completing an honours degree in Mechanical Engineering. Following flying training Steve joined 845 Commando Squadron for the first of three consecutive tours, initially on the Wessex then on the Seaking. During this time he served as the principle NVG Instructor, Helicopter Warfare Instructor and finally as a Flight Commander with responsibility for Special Forces Operations. In 1991 Steve was appointed to Boscombe Down where he completed No 29 Rotary Wing course at The Empire Test Pilots' School. On graduation he was appointed to the Royal Aircraft Establishment at Bedford as the rotary wing experimental test pilot. Whilst serving on the Aerospace Research Squadron Steve completed a fast jet and also a multi-engine fixed wing conversion and carried out experimental research on both fixed and rotary wing aircraft.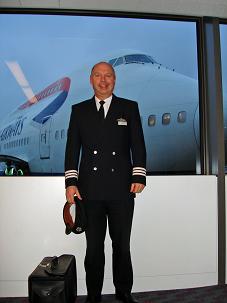 When RAE Bedford closed down in 1994, Steve moved back to Boscombe Down for a year, serving on the Experimental Flying Squadron. In 1995 he was appointed to the US Naval Aviation Test and Evaluation Centre at Patuxent River Maryland, to instruct on the US Naval Test Pilots' School. Steve spent three years at USNTPS, instructing on both helicopters and fixed wing aircraft, eventually becoming the Senior Instructor. Whilst there he also carried out classified work for the US Department of Defence. On his return from the States in 1998, Steve was appointed as the commander, of a tri-service specialist flying unit.
Joining the RNR Air Branch on leaving the RN, Steve holds the rank of Commander and serves as the CO (Reserves) Commando Helicopter Force. He currently flies the Boeing 747-400 for British Airways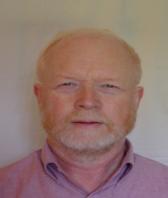 George Ellis: undertook an engineering degree at Cambridge.  While he was there, he flew with the Cambridge University Air Squadron.  After graduating he joined the RAF and flew Lightnings with 92 Sqn in Germany before attending the Empire Test Pilots School.  He then spent over four years at RAE Bedford.  Amongst the projects he took part in were the Economic Cat III landing trials, Sea Harrier HUD development, and pilot workload assessment.  Together with Dr Alan Roscoe, he designed the Bedford pilot workload rating scale.
In 1980 George left the RAF and joined BAe at Hatfield, later at Woodford, where he was project development test pilot for the 125 -800, -1000 and 800XP series business jets, as well as doing some work on the 146.  He then joined the Raytheon Aircraft Company and moved to Kansas.  He came back to the UK in 1997 and became a commercial airline pilot.  From 2000, he has been a captain with easyJet, flying the 737 out of Liverpool.
Since 1978 George has been one of the pilots at the Shuttleworth collection of historic aircraft and has flown almost all of them. He flew 2,300 hours with the RAF and has done almost 10,000 since becoming a civilian, nearly half of which were on the various versions of the HS/BAe 125 (now known as the Hawker).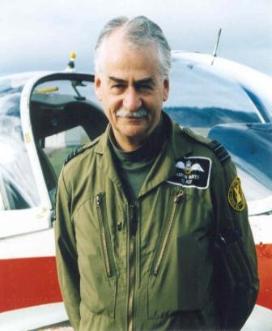 Martin Mayer: joined the RAF in1963 for pilot training and  in 1965 joined his first helicopter squadron in Borneo for jungle operations against Indonesia flying Westland Whirlwinds. In 1967 he became an instructor and in 1969 attended the Empire Test Pilots' School (ETPS). As a test pilot at Boscombe Down he flew all the current military helicopters, and was project pilot for the introduction of the Puma into RAF service for which he was awarded the Air Force Cross. After tours as a Puma instructor, flight commander in Germany and tutor at ETPS, he was promoted to command the UK Chinook squadron. As a diplomat, he served as Air Advisor in Nairobi and Defence Advisor in Dar Es Salaam before returning to command ETPS where he instructed test pilot students on 8 aircraft types, both fixed- and rotary-winged.  He advised the Director of the European Astronaut Centre on ESA astronaut flight training. In 1992 he retired to take command of the Air Experience Flight at RAF Woodvale, recruiting and training volunteer pilots to fly Chipmunks, Bulldogs and finally Tutors to give flight experience to air cadets. He finally retired in 2002 and is now content to fly his model aircraft and occasionally assist Liverpool University in instructing on their flight simulator. He is a Fellow of the Royal Aeronautical Society and Associate Fellow of the Society of Experimental Test Pilots.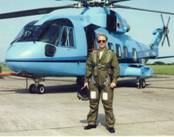 Nigel Talbot: Joined East Lowlands University Air Squadron at Edinburgh whilst studying Engineering, flying Chipmunk and Bulldogs.   Joined the Army Air Corps in 1975 and after a spell as an Infantry Officer, completed the Army Pilots Course and converted onto the Scout helicopter, followed by duty in Germany, Canada and Northern Ireland in anti-armour and support roles, and conversion onto the Lynx.   Completed the Rotary Wing Test Pilot Course at the Empire Test Pilots' School in 1981 and served in the Rotary Squadron, Boscombe Down on projects such as Night Vision Goggles on various types and Chinook icing trials.

 Joined the UK Civil Aviation Authority as a test pilot in 1984 and has carried out certification flight testing on the majority of western helicopters types and variants since.   He has been involved extensively in the development of new and revised civil airworthiness requirements, including Fly-by Wire handling qualities criteria, and the associated flight testing and research simulation.   In addition to his normal duties with CAA, he keeps an involvement in both military operational flying through the Army Air Corps Territorial Army, where he flies Lynx, and civil offshore operational flying with Bristow Helicopters over the North Sea.