Libraries, Reading Communities and Cultural Formation in the Eighteenth-Century project launched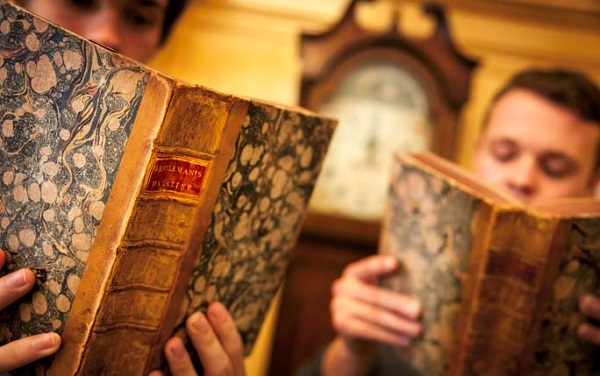 This week marked the start of the £1M AHRC-funded collaborative project on Libraries, Reading Communities and Cultural Formation in the Eighteenth-Century Atlantic, homed in the Department of History and led by Mark Towsey, Professor in the History of the Book and Director of Liverpool's Eighteenth-Century Worlds Research Centre.
Working in close collaboration with an international team of investigators from the UK, Australia and the United States of America, the project investigates the contribution made by books and reading to social, cultural and political change in the eighteenth century.
The main aim is to collect and make available in a single open access database the largest collection of contextualised bibliometric data on eighteenth-century library holdings, membership and usage in the British Isles and North America ever assembled. The database will underpin at least a dozen academic publications planned by team members, and will inform public-facing exhibitions, workshops and talks organised in association with nine partner libraries: the Liverpool Central Library, the Linen Hall Library in Belfast, the Bristol Central Library, the Birmingham and Midland Institute, the Library Company of Philadelphia, the Library Company of Burlington, the Union Library of Hatborough, the New York Society Library and the State Library of New South Wales.
We this week welcomed to Liverpool three new staff members who will be working on the project for the next three years: Dr Sophie Jones (a social and cultural historian whose expertise includes Loyalism during the American Revolution) and Dr Max Skjönsberg (an intellectual historian and expert on the history of political parties) join the project as Postdoctoral Research Associates, while Angela Sutton-Vane (who is currently completing a PhD in History at the Open University) joins as Project Co-Ordinator.
More