Call for Papers: Getting Dressed in the Eighteenth Century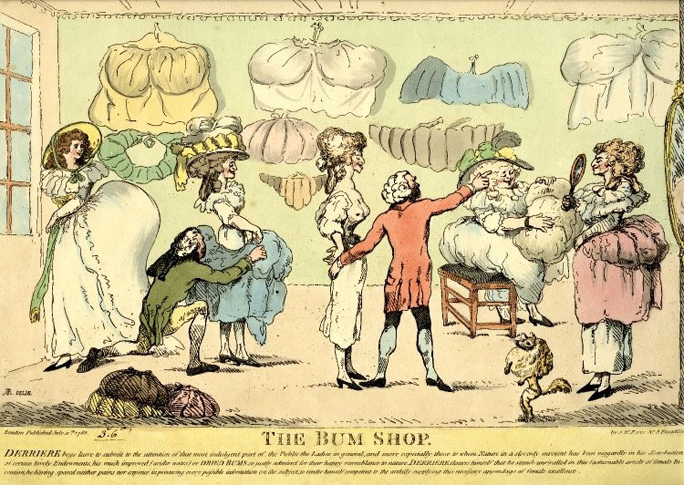 New Perspectives on the Global Eighteenth Century
Getting Dressed in the Eighteenth Century
Postgraduate and Early Career Workshop
University of Liverpool
21 March 2019
Call for Papers Deadline: 01 February 2019
The University of Liverpool's Eighteenth-Century Worlds research centre is pleased to announce its annual postgraduate and early career workshop on New Perspectives on the Global Eighteenth Century. This venture provides a platform for the next generation of scholars to share their research and ideas. Eighteenth-Century Worlds promotes innovative new research in the political, cultural, economic and social history (broadly defined) of the 'long' eighteenth century (c.1650-c.1850), from a variety of historical, theoretical and critical perspectives.
The workshop will combine plenary sessions, roundtable discussions and themed panels, together with a curator-led visit to the Walker Gallery's Dressed to Impress exhibition. Confirmed speakers include:
Ariane Fennetaux (Université Paris-Diderot), 'Undressing fashion in the eighteenth century'
Kate Marsh (University of Liverpool), '"Une seule mousseline couvre sa gorge; et mes regards ont déjà saisi les formes enchanteresses": Muslin, India and the shaping of European culture in the eighteenth century.
Matthew McCormack (University of Northampton), 'Shoes and the body in Georgian Britain'
Pauline Rushton (Curator of Decorative Arts for National Museums Liverpool), on the making of the viral YouTube videos, Getting Dressed in the Eighteenth Century.
We invite proposals from postgraduate and postdoctoral scholars in all fields of eighteenth-century studies. Proposals of around 250 words should be based on an original research project that deals with an aspect of the workshop theme, and should be for conference-style papers of no more than 20 minutes in length OR for lightning talks of 5 minutes in length.
Topics might include, but are not limited to:
Material objects and everyday life;
Manufacturers, shopkeepers and the economics of production;
Fashion, conspicuous consumption and the 'consumer revolution';
Imitation and cross-cultural transfer;
Global dimensions of eighteenth-century dress;
Gender, dress and material culture;
Clothing and politics in the Age of Revolution and Reform;
Intellectual and literary debates about dress and deportment;
Material objects in historical and literary research.
For further information, or to submit a proposal, please contact Dr Mark Towsey (towsey@liverpool.ac.uk). Proposals should be submitted by 1 February 2019.