AHRC Collaborative Doctoral Partnership PhD Studentship 2018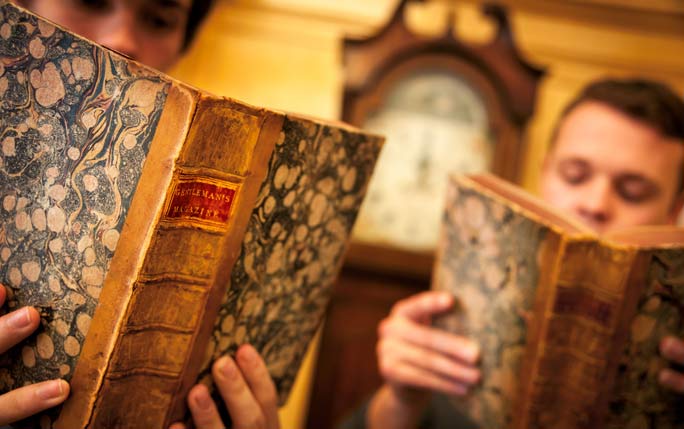 Music Publishing, 1750-1850
The University of Liverpool and the British Library (BL) invite applications from suitably qualified candidates for a fully-funded AHRC Collaborative Doctoral Partnership PhD Studentship starting in October 2018. The period between 1750 and 1850 witnessed an explosion in music publishing activity in the UK, as publishers exploited a growing market of amateur musicians and the development of new printing technologies.
The successful candidate will investigate issues relating to the social, commercial and economic contexts of music publishing in Britain, using the BL's printed music collection and related manuscript and archival sources as the basis for analysing the broader historical trends that shaped their content. It is anticipated that the studentship will generate enhanced catalogue records and accurate publication dates for the printed editions examined, as well as a greater understanding of publishing practice and its contexts more generally.
The project is concerned equally with the bibliographical dimensions of the printed text and the broader historical framework in which music publishing was located, with potential themes to include:
The role of the publisher-bookseller in the creation of new markets for printed music;
The publishing history of specific compositions, composers and/or genres, including later editions, arrangements and compilations as well as first editions;
The use of subscription lists, paratexts and other devices to cultivate markets for composers and sustain interest in them;
Music publishing/selling in provincial towns, e.g. spa towns such as Bath or Brighton, or industrial towns such as Glasgow, Liverpool or Newcastle.
Co-publishing arrangements between publisher-booksellers in different places;
Relationships between publishers-booksellers and provincial concert societies, libraries, teachers and amateur musicians.
To tie in with the 250th anniversary of Beethoven's birth in 2020, we particularly welcome applications from candidates proposing to explore aspects of Beethoven's publishing history in Britain during this period.
The project will be supervised by Dr Mark Towsey (History) and Professor Michael Spitzer (Music) at the University of Liverpool, and by Dr Rupert Ridgewell at the British Library.
The successful candidate will be registered in the Department of History, part of the School of Histories, Languages and Cultures, and will benefit from membership of the University of Liverpool's flourishing interdisciplinary Eighteenth-Century Worlds Research Centre.
They will work within the BL's Music Department, benefiting from enhanced access to BL resources and from the curatorial team's expertise in bibliographical skills (including cataloguing printed music to international standards). They will have the opportunity to participate in courses run by the BL's in-house Digital Scholarship Team, as well as in the dedicated programme of professional development events delivered by the British Library in tandem with the other museums, galleries and heritage organisations affiliated to the AHRC Collaborative Doctoral Partnerships programme. They will also work with the BL supervisor and other relevant BL colleagues on the Library's engagement with the Beethoven anniversary in 2020.
The successful candidate will have either a first class or a 2:1 undergraduate degree in a relevant subject, and will preferably have completed or be close to completing a Masters degree by September 2018. For this studentship, a wide range of fields may be appropriate, including musicology, book history, history, literature, information and library science, and the history of printing/publishing.
How to Apply
Applications should be emailed directly to Dr Mark Towsey towsey@liverpool.ac.uk and should consist of a CV (including degree transcripts) along with a personal statement outlining how you intend to shape the project to your specific interests and how your experiences/qualifications to date make you suitable for this project.
The deadline for applications is Friday 27 April 2017. Interviews will be held in May 2018.
Funding Notes
Tuition fees + stipend at RCUK rate (£14,777 for 2018/19 plus an additional £550 for Collaborative Doctoral Students) + up to £1,000 per annum from the British Library for research-related costs.
Additional Student Development Funding, equivalent to an additional 6 months of funding, is available to support further training and skills development opportunities that are agreed as part of the PhD programme and may be used to extend the studentship accordingly.