LCI Christmas and New Year Celebration 19th December 2018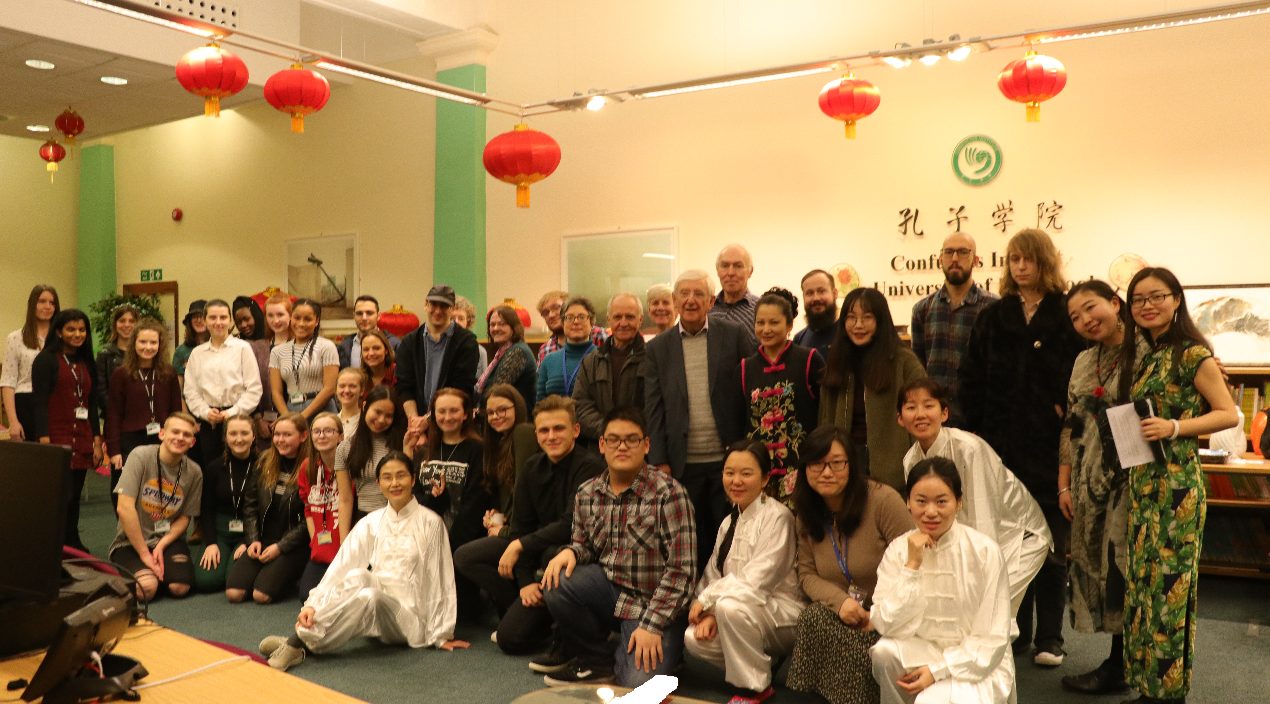 The Confucius Institute hosted a New Year celebration in the run-up to Christmas.
On the afternoon of 19th December, tutors from CI showcased a wide range of skills with Chinese cultural elements at the event, including performance of Guzheng and Taichi. Students from Carmel College also joined in the celebration. They sang songs and put on plays in Mandarin. The audience were highly impressed by the extent to which the British students have grasped the Chinese language only after learning it for such a short time.
The calligraphy workshop and games with a strong taste of Chinese traditional culture added fun and knowledge.
The Celebration culminated when everyone was singing songs and dancing, sending the best wishes to each other for 2019.
The Chinese Deputy Director, Dr Hong Zhang said at the Opening Speech, 'Confucius Institute at the University of Liverpool has been established for the purpose of promoting Chinese language and culture, and we are pleased to see the friendship we have built up with the local public; we also appreciate the enthusiasm and are fully impressed by the progress made by the students of Mandarin from all walks of life, young or old'.
Professor Kris Spelman-Miller, Director of CI and Associate Pro-Vice-Chancellor (Education) in HSS, warmly welcomed and encouraged the public to come along to the future festive events dedicatedly organised by CI staff, especially those around Chinese calendars.
Discover more