Delivering innovations to low- and middle-income countries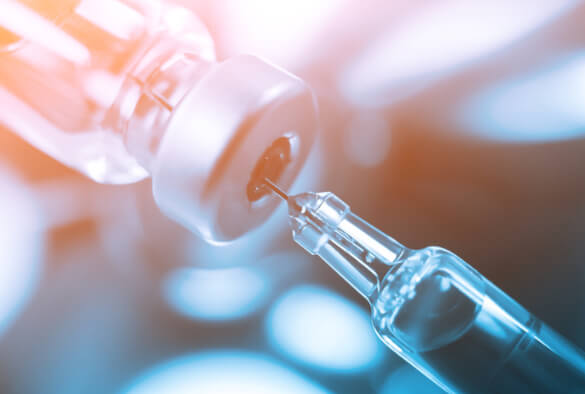 According to the latest World Health Organisation 'World Malaria Report' (2021) there were an estimated 241 million malaria cases and 627,000 malaria deaths in 2020. The majority of these instances occurred in low- and middle-income countries (LMICs) where the malaria burden is highest.
CELT, and our international partners, are committed to harnessing innovation to drastically reduce these statistics through the LONGEVITY project. Our aim is to deliver revolutionary long-acting medicines for the prevention of malaria in LMICs where our injectable formulations can play a major role in improving adherence to life-saving medicines as well as adding a critical tool to the current strategies in place to control transmission.
Our scientists have developed an innovative technology that can repurpose pre-existing oral medicines and reformulate these drugs as long-acting injectables that require administration far less frequently. Find out how our technology works here.
Our long-acting technology is particularly suited to LMICs where the malaria burden is highest and healthcare services can be interrupted due to facilities and staff being overwhelmed and patients experiencing difficulty in adhering to complex oral regimens. Our one-time injectable regimen can eliminate pill burden, simplify drug delivery and improve adherence for the millions of people at risk of malaria.
Ensuring rapid access to those most in need
A crucial element of our project's success is in ensuring that access to our innovations are rapidly provided to those most in need. That is why we have partnered with Medicines Patent Pool (MPP). With over 10 years' experience, MPP has done excellent work in ensuring LMICs have access to vital medicine for a variety of infectious diseases. Their leadership and expertise will help reduce access barriers in LMICs and ensure our new medicines can be delivered to those that need them as soon as they are available.
Recently, MPP and the University of Liverpool spin-out company Tandem Nano signed a licence agreement covering the patents and expertise of the LONGEVITY long-acting injectable technologies that can be applied to the malaria preventative medicines which have the potential to save millions of lives globally. Read more about the MPP-Tandem Nano licence agreement here.
Their recently established 'Long-Acting Technologies Patents and Licences Database' (LAPaL) provides information on technical features and intellectual property status of selected long-acting technologies and their potential applications.
"With support from Unitaid, MPP created LAPaL as a knowledge hub in the long-acting space to foster collaborations and support timely access to innovation, especially in low- and middle-income countries", said Lobna Gaayeb, Long-Acting Technologies Project Manager. "It is a collaborative tool that advocates for access to long-acting therapeutics with potential public health benefits."
To find out more about the LONGEVITY project objectives please visit our website and be sure to sign up to our newsletter for regular project updates.