Reducing the burden of TB in the world's most in need communities with long-acting injectables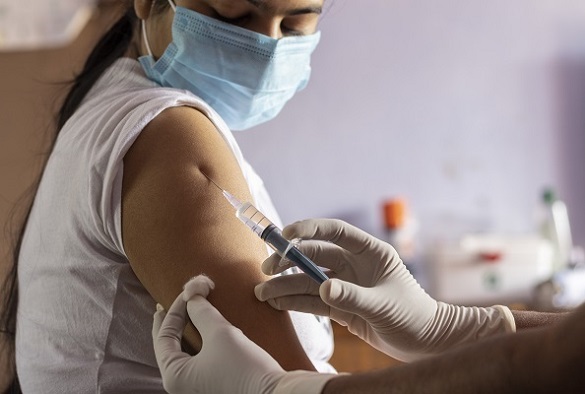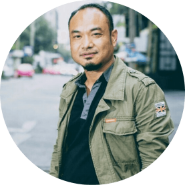 Ketho Angami is a member of the Global TB Community Advisory Board and Long-Acting Technologies Community Advisory Board. In 2016 he received the National Leadership AIDS Award in India, and also the Nagaland State Governor's award in 2021. Ketho has been engaged in the field of community led advocacy for more than 15 years, working actively in the field of Tuberculosis, HIV and Viral Hepatitis by holding governments accountable for preventable deaths from infectious diseases. He has been engaged with the grassroots population and generating community demands for quality of service on a human rights-based approach.
You've done extensive work with the Long-acting Technologies Community Advisory Board (LAT CAB) and the Global TB Community Advisory Board (TB CAB). What are the most critical issues you've encountered that contributes to the burden of TB in at risk communities?
Access to proper diagnosis facilities remains a big challenge. Unless people are diagnosed with the right type of the TB infection, treatment success becomes very difficult.
There have been cases where people without TB were treated with Anti-tubercular treatment (ATT) due to false diagnosis and then there are people who were treated without having undergone a proper diagnosis, therefore weren't prescribed the most appropriate medicine.
Through the LONGEVITY project we're aiming to reduce the burden of TB in low- and middle-income countries by developing long-acting medicines to prevent TB with a single administration. How well known are long-acting medicines and how are they perceived within the communities you've worked with?
Until very recently, key messages on long-acting technologies (LAT) have not been imparted at grassroots level and therefore TB affected communities don't have much information on long-acting drug delivery. However, when debating the use of Isoniazid Preventive Therapy (IPT) and 3HP for Latent tuberculosis infection treatment, there has been a strong opinion in the community that prefers 3HP which is a much shorter regimen than IPT. Therefore, I believe that the TB affected community will receive LAIs very positively. Multiple reasons substantiate this argument, the most prevalent being the reduction of pill burden and a shorter treatment duration.
According to latest national TB patient cost survey data, almost one in two TB-affected households face costs higher than 20% of their household income. What measures do families/households have to take to cope with this added cost?
In many countries there are government-run TB treatment programmes which can help with reducing cost to a good extent. However, these programmes are underutilised due to lack of awareness in TB affected communities. Governments should also invest in sensitising their communities to TB related issues to reduce stigma and discrimination against TB-affected households so they are less vulnerable.
A more comprehensive package of TB diagnostics and treatment including baseline clinical tests to initiate treatment would be a huge improvement on what is currently in place so patients don't need to rely on Sputum Tests, CBNAAT tests and ATTs.
Access to medication has been a critical issue in LMICs - About half of all people with TB can be found in 8 countries: Bangladesh, China, India, Indonesia, Nigeria, Pakistan, Philippines and South Africa. What have been the most critical barriers in patients receiving TB preventative treatment?
Current treatment programmes were designed without community consultation resulting in very low quality in healthcare service provision. In many cases PLHIV receiving tuberculosis prevention therapy (TPT) were simply handed over a certain dosage of INH and asked to take it daily without proper consultation from doctors. Patients are often confused about their prescribed regimen with some also thinking that it is a different ART drug, or that their ART regimen had been changed with no communication.
Due to this lack of community consultation and lack of Treatment education workshops, some also have the misconception of a possible resistance to INH. Additionally, after the national launching of Isoniazid Preventive Therapy in India in 2017, there was a supply shortage of Isoniazid and VB6 which has resulted in a sense of insecurity among the community.
How does TB affect people living with HIV in LMICs? Are there other key healthcare challenges that amplify the burden of TB?
TB still remains the number one killer of PLHIV. Various complications are amplified which healthcare programmes fail to address such as nutritional support, access to government issued identity cards, sufficient government support, and the economic burden they undergo because of the disease. These are all critical issues affecting people living with HIV in LMIC.
Treatment facilities for inpatient care and support during the period of diagnosis and initial treatment lags far behind. Hospitals need to provide a higher standard of healthcare to TB patients of any Form and not only drug resistant TB (DRTB) cases.
CELT, along with our international partners on the LONGEVITY project aim to develop the Long-Acting pipeline for LMICs – how do you see Long-Acting drug delivery affecting TB related healthcare for future generations?
If more people can be put on TB preventative treatment over a shorter period of time with a less complex regimen, long-acting drug delivery will be received very positively by the TB community. An increased level of patient acceptability will result in a reduced burden of TB disease globally.
---
The LONGEVITY project aims to simplify TB preventative treatment and reduce the number of patients requiring complex therapies for active disease.
A potential one-time injectable regimen will simplify administration for patients and programmes and reduce incidence of active disease in low- and middle-income countries.