John Hayes is wrong about Brutalism – architecture doesn't have to be pretty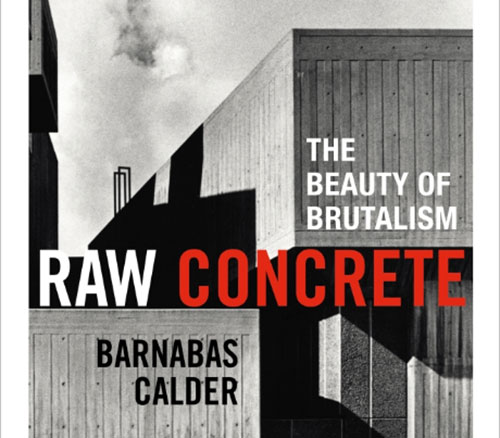 John Hayes, Minister of State at the Department of Transport, wishes to rebuild the "Euston Arch", something more to his taste. Let him do so. It could have taught most of the Brutalists something about toughness and bloody-mindedness: black with dirt, its columns as heavy and bullying as any in classical architecture
John Hayes, Minister of State at the Department of Transport, has launched a "bloody battle" against a "cult of ugliness" in architecture: "the overwhelming majority of public architecture built during my lifetime is aesthetically worthless, simply because it is ugly."
Hayes was born in 1958. He likes Victorian architecture and hates Modernism, and especially Brutalism. That's fine – he has every right to his tastes. His error is to use those tastes as the basis for a statement threatening to "make aesthetics a matter of public policy", and to impose a "new orthodoxy". Leaving aside whether this is a role for government, his arguments themselves are confused.
Hayes says he likes "older buildings, shaped by vernacular style, where architects and craftsmen have taken care that what they imagined and constructed fitted what was there before." Yet he then praises St Pancras Station, whose qualities are exactly opposite to these: its bright red Midland brick – clashing with London's browny-yellow brick – was aggressively anti-vernacular; it made daring use of new technologies for a soaring train shed proudly unlike anything London had seen before; it gleefully dwarfed and humbled its neighbour and rival, King's Cross. I share Hayes's admiration for St Pancras, but it was intentionally as brutal an intrusion on London as anything the 1960s were to offer.
St Pancras went out of fashion and was hated for decades. No surprise: throughout the history of English architecture every predominant style has gone out of fashion and been loathed for years before returning to universal admiration. Romanesque was persecuted by Gothic, Gothic by Classical, Baroque by Palladian, and so on. Is Brutalism really a wholly new category? A period when hundreds of architects produced, through malice or incompetence, nothing but objectively bad architecture?
I too hated Modernism when young, born into the same 1980s blind-spot that Hayes still inhabits. My conversion to Brutalism has been gradual. As I have researched it I have come to see how far it is from Hayes's caricature of it as mechanistic and aesthetically indifferent. The carpentry for the concrete-moulds at the National Theatre is the equal of any earlier construction craft. The fertility of imagination of Brutalist architects was spectacularly rich, fed by lively competition. New structures made possible by reinforced concrete freed architects exhilaratingly from the excluding and monotonous tyranny of load-bearing vertical facades, providing wholly new shapes and spaces to explore.
The idea that 1960s architects were indifferent to aesthetics and history is palpably false: they were the first generation ever to have all been taught architectural history as part of their training, and their drawings, models and photos show that the thrillingly strong shapes of their buildings were very carefully composed.
John Hayes doesn't share my enthusiasm for Brutalism, but I have hope he may learn: he loves, and wishes to rebuild, the demolished "Euston Arch" as a "totem" for his "journey to beauty". Let him do so. The architects who gave Brutalism its name, Alison and Peter Smithson, fought against the arch's demolition. It could have taught most of the Brutalists something about toughness and bloody-mindedness: black with dirt, its columns as heavy and bullying as any in classical architecture, its overall proportions squat and ominous, its elitist Greek-Revival intellectualism an aggressive denunciation of London's Palladian norms.
Champion it by all means, Hayes, and if you make it the model for your "journey to beauty" I look forward to a new age of magnificently oversized, over-strong, grimy, monumental buildings, worthy successors to St Pancras, the Euston Arch and the Barbican.
This article first appeared in The Independent on the 4th November 2016