Mapping your Place: Cartographies of Citizenship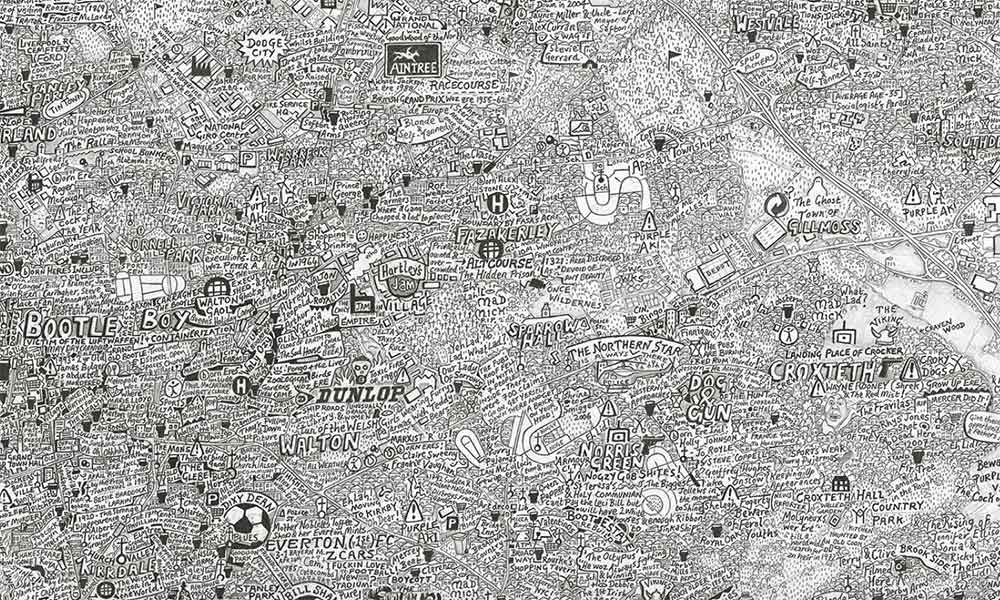 ‌‌Wednesday 11 May 2016
University of Liverpool
School of the Arts, Old Library, 10.30am -1 6.30pm
Maps offer an intuitive and attractive medium for interaction and prospective design. People can reveal personal stories and geographies that might be absent from official histories and maps of the city, and new visual representations and future scenarios can be created. This event aims to stimulate discussions and share the knowledge developed by artists, researchers, practitioners and local governments on exploring alternative urban cartographies. The programme is divided in four parts exploring mapping in art, research, practices and public policies.
The event is for free but places are limited.
This CAVA event is funded by the North West Consortium Doctoral Training Parternship and is organised by Gloria Lanci with Marco Iuliano and Les Roberts.
For more information please contact gloria.lanci@liverpool.ac.uk
Image credit Stephen Walters, Map of Liverpool 2008-09, http://stephenwalter.co.uk