Class of '86 Revisited
The Liverpool School of Architecture is always pleased to be contacted by its Alumni, and was this week visited by William Ko who graduated in 1986. Now an established architect and property developer in Hong Kong with interests in London; he brought with him a number of photographs showing student life in the School from that period.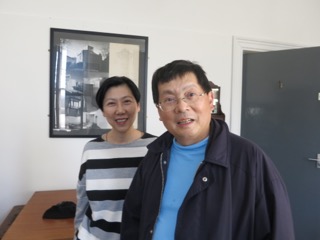 William Ko and his wife.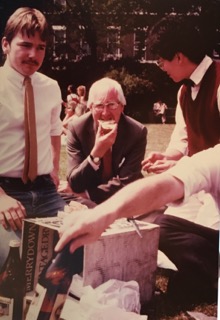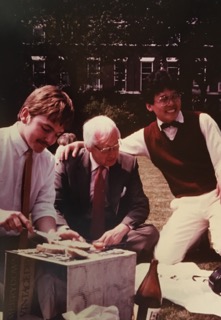 Prof. Tarn and students in Abercromby Square.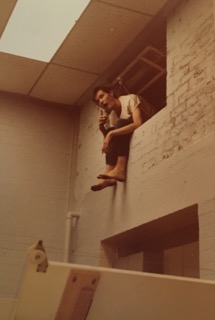 Inadvisable student hijinks in studio, circa 1986.
Student asleep in studio, circa 1986.