Book Launch: James Stirling: Inspiration and Process in Architecture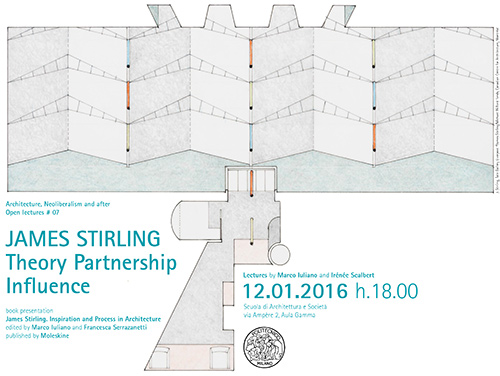 Tuesday 12 January 2016 in Milan Polytechnic Dr Iuliano presents his new book on James Stirling, edited with Francesca Serrazanetti and published by Moleskine. The format of the afternoon will be two lectures, by Marco Iuliano and Irénée Scalbert.
An informal discussion with the public will follow, in the framework of the 7th open lecture cycle on 'Architecture, neoliberalism and after'.