Dark Matter brings RHS Chelsea Flower Show Success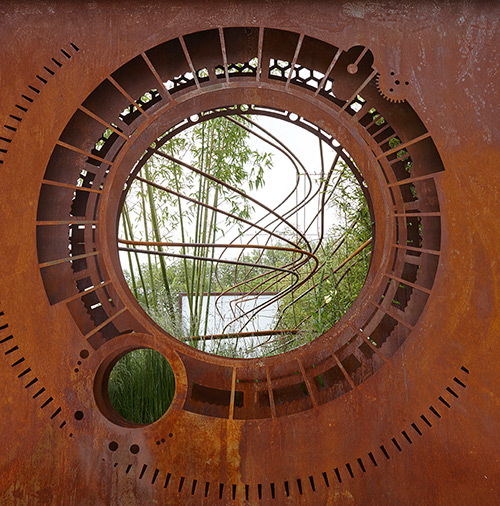 The Dark Matter Garden, a collaborative project between Howard Miller Design Ltd (part time tutor, University of Liverpool), the LJMU Astrophysics department and Asterios Agkathidis (Lecturer in digital architecture, University of Liverpool) has found success in this years RHS Chelsea Flower Show 2015, winning the gold medal for the best fresh garden.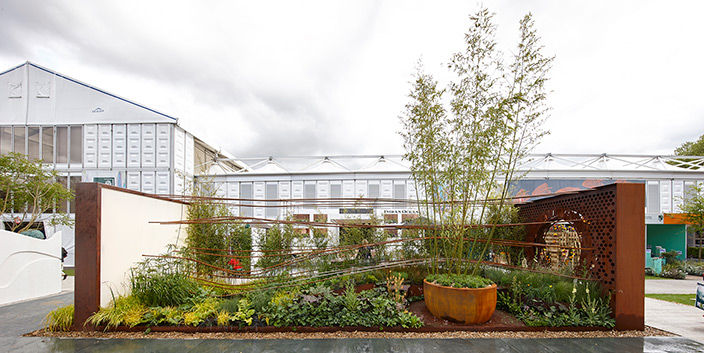 Sponsored by the Science and Technology Facilities Council, LJMU and Urbis Design, it can be described as a three-dimensional steel lattice structure covered with various plants, aiming to represent and explain the Dark Matter theory to the general public as part of the national school observatory. It's a successful example of how research on parametric modelling and digital fabrication can have an impact on realised architecture, horticulture and contribute in education of the wider public.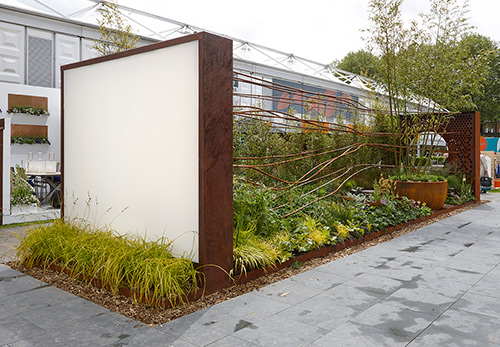 Agkathidis developed and applied the parametric 3D simulation script able to simulate the theory, thus generate 3D digital model of a triple curved steel lattice structure, the actual core of the garden. In addition he developed and produced the file to factory method in order to 3D CNC bend the complex geometry.
Project credits:
Designer: Howard Miller
Horticulture: Dori Miller
Contractor: Landstruction
Parametric Designer: Asterios Agkathidis
Structural Engineer: Andrew Lucas
Photography: Robert Holmes