Revisionism or Conservation: Rationalist Architecture Today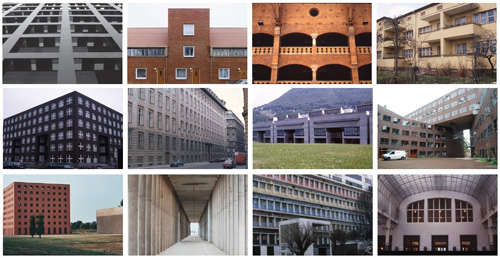 On April 15th, Senior Lecturer Torsten Schmiedeknecht from the Liverpool School of Architecture together with Andrew Peckham will present the lecture Revisionism or Conservation: Rationalist Architecture Today at the ABA Gallery London.
The Rationalist strand of the Modern Movement represented in the work and thinking of a diverse range of architects, arguably persists as its most relevant legacy.
The apparently antithetical Neo-Rationalist movement, stemmed from the singular theoretical influence of the Italian Tendenza in the later post-war period. Our recently published Rationalist Reader (Architecture and Rationalism in Western Europe 1920-1949 / 1960-1990) aimed to document and compare key texts from both periods, to reconsider the virtue of one against the other.
How may the conservation of these ideas give one cause to reflect on the contemporary status of Rationalism in architecture?
Organized by Docomomo UK, you can find more nformation about them on their website.