LSA research output in exhibition at the University of Rochester, NY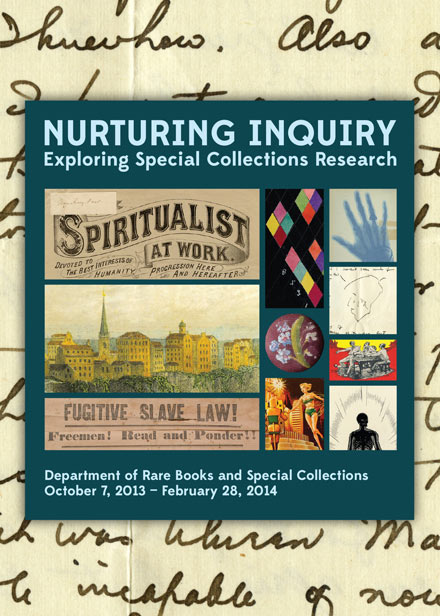 A research paper by the School's Dr Christina Malathouni has been included in an exhibition held at the Department of Rare Books and Special Collections of the University of Rochester, New York.
As its title 'Nurturing Inquiry: Exploring Special Collections Research' suggests, the exhibition 'highlights research projects – past, present and future – drawn from [the Department's] holdings, spanning more than 500 years'. It 'celebrates the non-linear journey of research [and] prompts conversation about the meaning and mechanics of research'.
The exhibition runs until 28th February 2014. The paper by Dr Malathouni was published in The Journal of Architecture in August 2013, under the title: 'Architecture is the pattern of human mind in space: Claude F. Bragdon and the spatial concept of architecture'.