Success for MArch Thesis Group in LAS Competition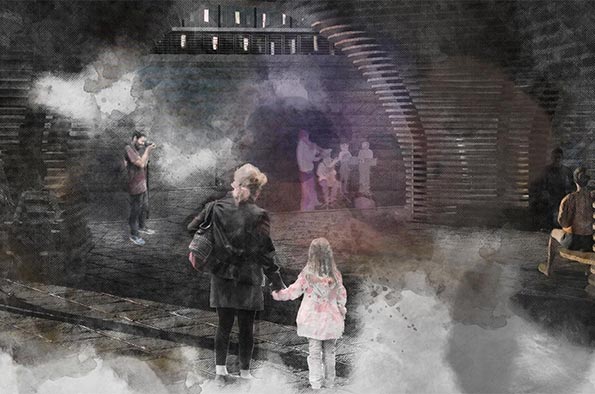 The Liverpool School of Architecture would like to congratulate MArch students Christian Ward, Joseph Watkins, and Callum Allison for their 2nd place submission 'Virtual-as-Reality Pavilion' in the recent for 'The New Normal' architectural competition run by the Liverpool Architectural Society.

"Lockdown has isolated us from one another. Looking at our friends only through our phone or laptop screens. It is not the same, we have become lonelier than we could have imagined. The detriments of this loneliness can be long-lasting. Yet, the advent of virtual reality may offer the solution. In these virtual spaces you can interact with someone as you would in the physical world.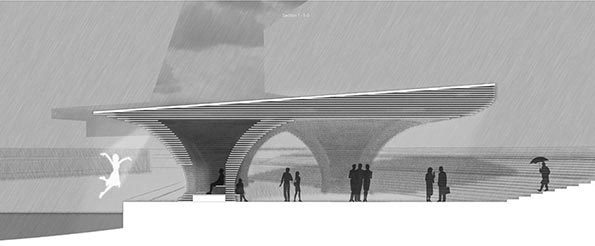 This pavilion looks to find a solution to the disconnect felt when interacting through the digital. Two of the columns house pods which provide a contemplative space to reflect on the isolation we have endured during the lockdown. The other three allow people to talk across the realities, creating a discussion of whether our world and the virtual one, will eventually become the same.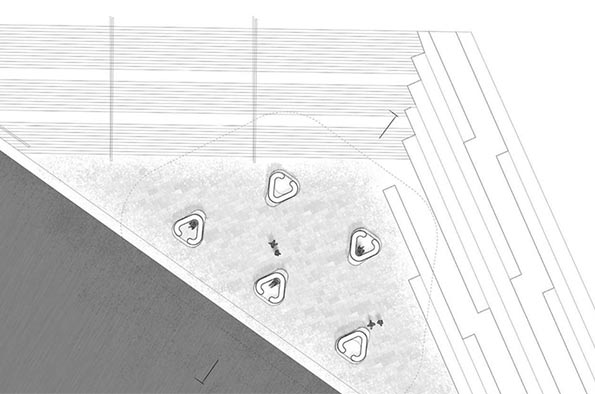 The five columns of the pavilion act as private pods to allow inhabitants to escape reality by interacting with people in the virtual. The pavilion projects people who are in a virtual reality environment onto a screen of water running off the roof when raining, or via water sprayers when not, giving the illusion that a remote VR user is present in the space."
The LAS commented:

"These submissions highlight the significant creativity and innovation present in the student architectural community, here in Liverpool. Each prize winner has responded in a unique and impressive manner to the question of the new normal, and responded with both critical pragmatism and architectural eloquence - resulting in the extremely compelling and invigorating proposal of a pavilion."
You can read more about the Liverpool Architecural Society here