Talks and workshops on laser scanning of medieval vaults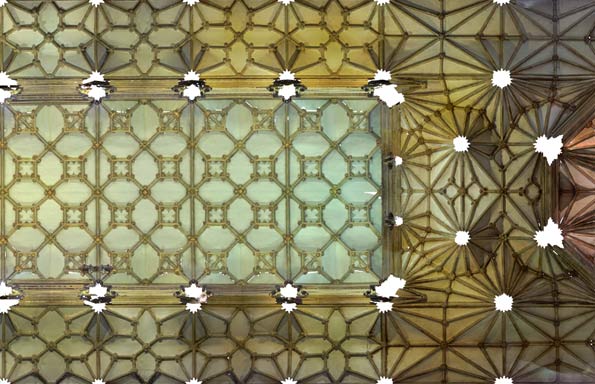 Liverpool researchers have been using cutting-edge digital technologies to study the design and construction of medieval vaults.
By using laser scanners to record these structures, they obtain millimetre-accurate information which is then used to explore the methods used by medieval masons.
Dr Nick Webb and Dr Alex Buchanan will be sharing their findings in a series of talks via Zoom. Participants can also learn how to design vaults using medieval methods at the associated workshops.
Dr Alex Buchanan said:
It's incredible that medieval masons were able to plan these magnificent vaults using nothing more technical than a set of compasses. Through our work we've gained a new appreciation of the range of designs that could be achieved using a few basic techniques.
Tracing the Past is an AHRC-funded collaboration between staff in the School of Architecture and the School of Histories, Languages and Cultures.

For more information visit the Tracing the Past website, which includes details of all the upcoming talks.