BA2 Students Shortlisted in Cambodia Remote Hideout Huts Competition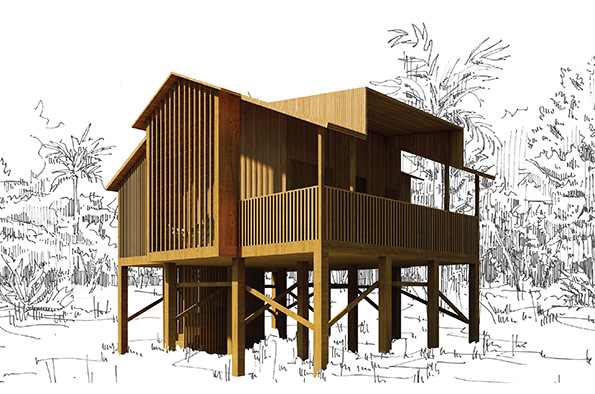 The Liverpool School of Architecture would like to congratulate BA2 students Karolina Adamiec and Sonja Losonci Johnson on their shortlisting in the recent Cambodia Remote Hideout Huts competition.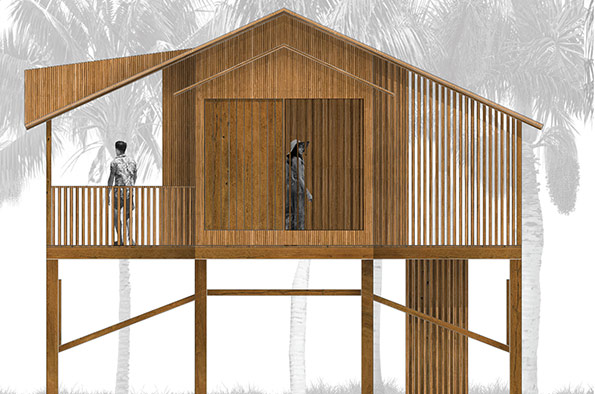 The focus of their design was to create a sustainable structure, by using locally-sourced bamboo, as well as creating a comfortable living environment with an elevated, open-space design allowing the users to enjoy the nature.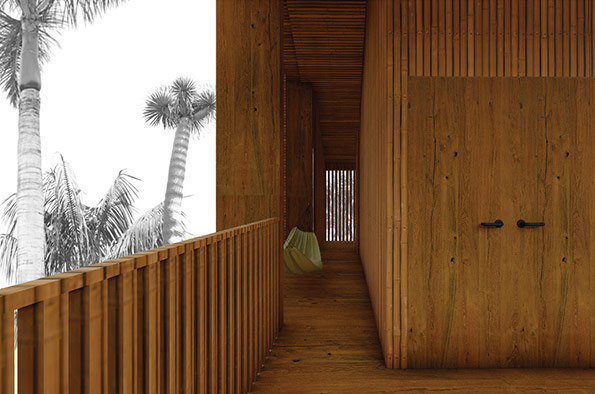 Our eco-conscious design of the Remote Hideout Hut is a sustainable, low-maintenance and long-lasting structure. The primary building material is locally-sourced bamboo, which is cost effective and facilitates the use of local workforce in construction. Our elevated, open-space design took the comfort of the environment into consideration, by allowing for natural wind ventilation and shaded areas, creating an environmentally responsible space. The focus on privacy is another important element in our design, with the circulation designed to keep the private and public areas separate and the density of bamboo cladding varying to ensure privacy in some places, while allowing open vistas and light in others.
More information on the competition can be found here