BA3 Studio Communities and Contested Spaces: Practices and Precedents Virtual "Day Trip"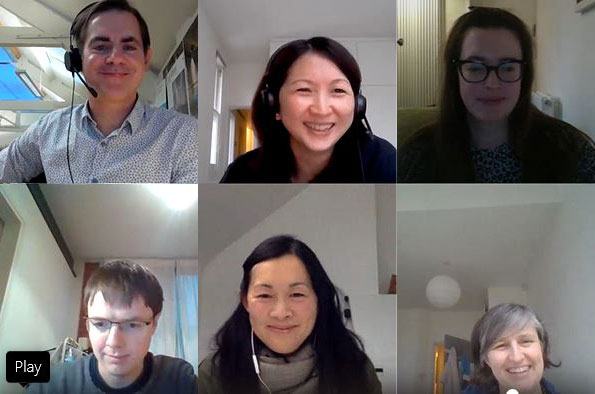 Studio Lead Emma Curtin:
For a few years we have run a field trip called Practices and Precedents where we take students approaching graduation to visit different types of architecture practice, to encourage them to think critically about their own future careers. We also visit buildings relevant to our current design project. This year we tried to turn inconvenience into opportunity bringing guests together online to talk about their approach to practice, particularly in the era of climate change and to introduce us to specific projects which might be of relevance to us. We have also invited the guests of to join us later in the semester as design critics, introducing an element of exchange whereby students and guests have the opportunity to present their work to one another on different occasions. We hope this will help to contextualise critics' feedback to students, because students will have a clearer understanding of the critics' own position and approach to practice, and that this will also make for a richer and more rewarding experience on both sides.
Student Dominic O'Dea:
In light of the current pandemic, and the limitations this presents, the possibility of field trips and excursions are somewhat impossible (and I'm not just talking about the pub). However, due to the increase of online resources, 3rd year studio lead Emma Curtin granted students the opportunity to 'visit' several architecture practices virtually.
Over the course of a thoroughly informative and enjoyable day, 4 architecture practices presented and discussed their studio work and values. The line-up included Maurice Mitchell from Architecture of Rapid Change and Scarce Resources, May Tang from Heatherwick Studio, Geoff Rich of Fielden Clegg Bradley Studio and Wei Shan Chia of CW2 Architects.
The day gave a glimpse into the range and scale of architectural practices which exist from humanitarian interventions to large scale urban design. Each representative has done their studio proud through their presentation and I would feel lucky to work for any one of those evidently creative, unique and highly professional practices.
Architecture of Rapid Change and Scarce Resources proved themselves to be a hardworking, proactive and clearly driven studio who want to make a change to both the world and individuals, which I personally found very inspiring and have a great deal of respect for.
Heatherwick Studio came across as a very imaginative and resourceful group of individuals. A sense of sculpture was an ongoing theme which remarks on the care and time spent creating rememberable and remarkable spaces and objects.
Fielden Clegg Bradley Studios emphasised 2 main things. Their socially driven ethos and sustainable design. The sense of community and teamwork came through without even visiting the practice, making it a desirable work environment. Furthermore, their thoughtful and environmentally responsible designs are incredibly encouraging to see.
CW2 Architects must be commended on their beautiful work given that the practice consists of only 2 architects. What was especially memorable was the level of care and consideration put into every project. They visibly take pride in the personal relationship with clients and wield this into a design catered for the user.
The overall quality and standard of work throughout was consistently extraordinary and is a pool of inspiration for our current project. It was very encouraging and reassuring to see the diversity of practices operating and how much enthusiasm is shown for the craft even years after graduation.
Furthermore, students received an insight into the life of a working architect, which is an invaluable piece of knowledge. My final remark on the day is with regards to the recurring theme of environmental consideration, which was comforting to see in our current climate especially with regards to the construction industry.
Related Images
Image 1: Wedding Tent Structure, Agra. Seeding Shared Places by upgrading Water and Sanitation in Agra- ARCSR
Image 2: Stamp House - CW2 Architects