Frontiers of Architectural Research Journal Best Paper Award 2020 for Yuyang Wang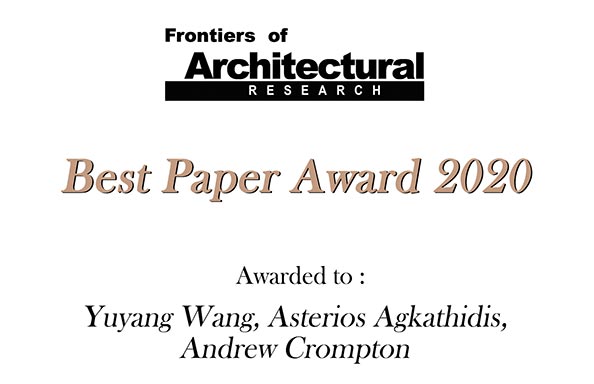 Yuyang Wang, PhD student in the School of Architecture has won a Best Paper Award 2020 from the prestigious journal Frontiers of Architectural Research.
His paper 'Parametrising historical Chinese courtyard-dwellings' published in December describes an algorithm for creating realistic model of traditional Chinese homes, very few of which are left intact. Yuyang studied ancient craftsmen's books to uncover the rules of planning and construction, then turned out a script to model them. The paper was co-authored with his supervisors Asterios Agkathidis and Andrew Crompton. He is now studying plans of early Qing Dynasty Beijing and hopes to recreate the city on the fly as a immersive model, which will have value in games and digital heritage.