Eminent housing historian joins School of Architecture as Honorary Senior Research Fellow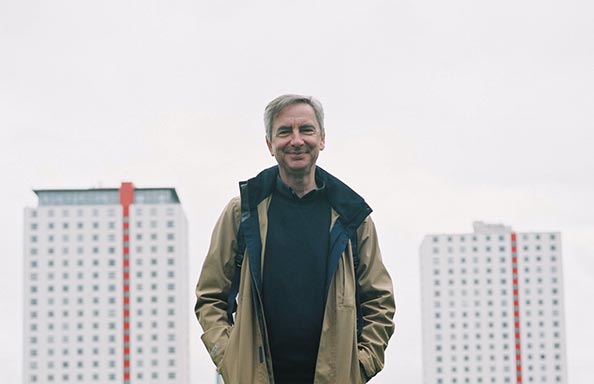 The School is delighted to announce the appointment of Dr John Boughton as Honorary Senior Research Fellow.
John Boughton is well known as the author of Municipal Dreams: the Rise and Fall of Council Housing published by Verso in 2018 – an authoritative account of the history of social housing from its inception to the present day – and of the blog of the same name, https://municipaldreams.wordpress.com, which he has been writing since 2013 and which has become the standard source on council estates across the country.
John's current project, A History of Social Housing in 100 Estates, is due to be published in 2022.
John is a social historian by background; his doctoral thesis on 'Working-Class Politics in Birmingham and Sheffield, 1918-1931' was completed at the Centre for the Study of Social History in the University of Warwick in 1985. After a brief spell in local government, he went on to teach Modern British and European History at tertiary level at a number of institutions before turning to housing history.
Head of School Professor Soumyen Bandyopadhyay commented:
"The Liverpool School of Architecture is internationally recognised as one of the leading centres for the study of housing and housing history and the appointment of Dr John Boughton further reinforces the School's pre-eminence in this field. We greatly look forward to the contribution that he will make as the country continues to grapple with the multi-layered challenges posed by housing today."