Tracey Island Competition Success for LSA Graduate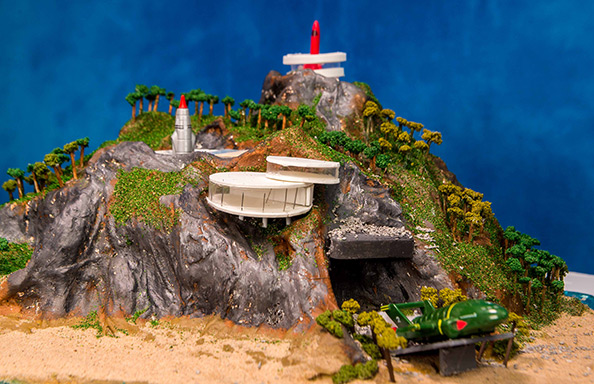 2020 BA3 graduate David Grant has been annoiunced as the joint winner of a competion to model Tracey Island from the iconic TV show Thunderbirds. Held by Andersen Entertainment, and co-judged by Anthea Turner who famoussly reacreated the island herself on Blue Peter in the early 1990's, David's entry was described as 'a real tropical paradise'.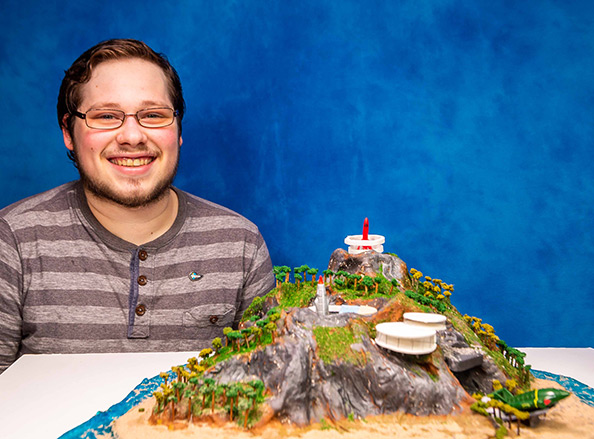 Created by Gerry and Sylvia Anderson in the 1960's, Thunderbirds is still much loved, not least for the quality of the model work and the creativity of the designers in recycling household objects into new and exciting forms. These included rather famously, a lemon squeezer*. Richard Dodd, BA3 lead:
"Although there was no access to model-making machinery in our workshops last Semester the School remain committed to the production of good quality architectural models by whatever means. David has demonstrated what can be achieved by hand and working from home."
Read more on the Anderson Entertainment website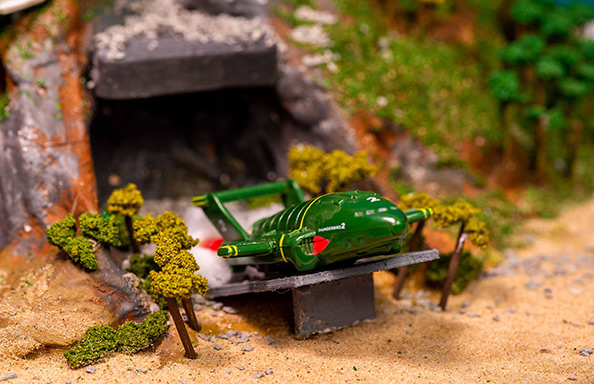 *Its on the wall in Thunderbird 1's launch bay