PhD success for Gloria Lanci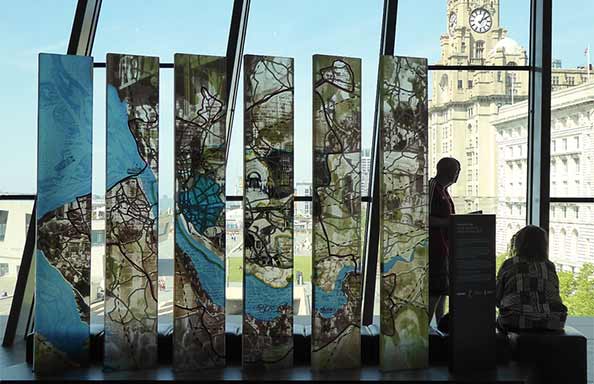 Congratulations to Gloria Lanci on being awarded her PhD in June 2020 with the thesis
Translating Cities: urban spaces in contemporary art mapping practices,
supervised by Dr Marco Iuliano (Architecture) and Dr Les Roberts (Communication and Media) at the Centre for Architecture and the Visual Arts.
Cities are intrinsically connected with mapmaking throughout history. They have been a constant subject of human graphic expression, from the pre-historic rock engravings and paintings of the first settlements, to the intricate and fascinating printings of the Renaissance and the current hyperreal digital visualisations. Gloria focuses on the works of contemporary artists to investigate how urban spaces are perceived, represented and enacted in practices that incorporate cartographic methods. The bulk of her research is centred on two sets of semi-structured interviews: four British artists based in Britain and the US, and a small group of artists who produced three maps for Liverpool between 2005 and 2011.
The thesis elaborates on the idea of the art map as an open-ended practice that can unfold collective endeavour, personal narratives, contestation and protest, embodiment and play, and where knowledge is a cultural production. This discussion draws on academic debates that have been challenging traditional notions of maps as scientific artefacts for information and way-finding, representing a neutral knowledge produced through accurate measurement and surveying. As cities are transformed through urban planning, political ideologies and socio-economic forces, art maps not only reflect these processes, but they embed knowledge to reinterpret and understand the very nature of urban spaces.