The Future of Live Music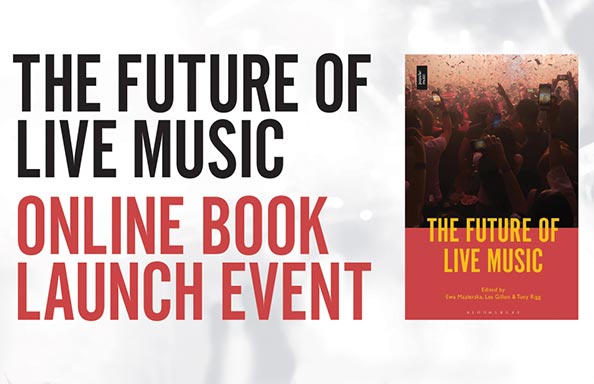 The Liverpool School of Architecture's Prof. Robert Kronenburg will be taking part in a live online event to celebrate the publication of the new book, The Future of Live Music.
Published by Bloomsbury UK on 11th June 2020, it includes a new chapter by Prof. Kronenburg: 'Sound Spaces: Pop Music Concerts and Festivals in Urban Environments'.
With the unprecedented challenges that live music currently faces, the live online discussion exploring the impact of Covid-19 will be broadcast live on YouTube at 2pm BST (GMT+1) followed by contributions from the editors and authors.
YouTube LIVE shorturl.at/cwFMT 2pm BST (GMT+1) THURSDAY 11 JUNE 2020
Part 1, 2pm: ROUND TABLE DISCUSSION EXPLORING THE IMPACT OF COVID-19 ON LIVE MUSIC
Featuring:
Peter Hook - Joy Division / New Order
Graham Massey - 808 State
Aaron Mellor - Music Venue and Festival Operator
Teresa Moore - Director, A Greener Festival
Liam Ogburn - Working Mens Club (Band)
Tony Rigg - Consultant/Festival Director/Educator/Author
Part 2, 3pm: A LOOK AT THE BOOK Hosted by the editors Professor Ewa Mazierska, Dr. Les Gillon & Tony Rigg
Featuring; An international panel of contributors