Bedford Street travels to Venice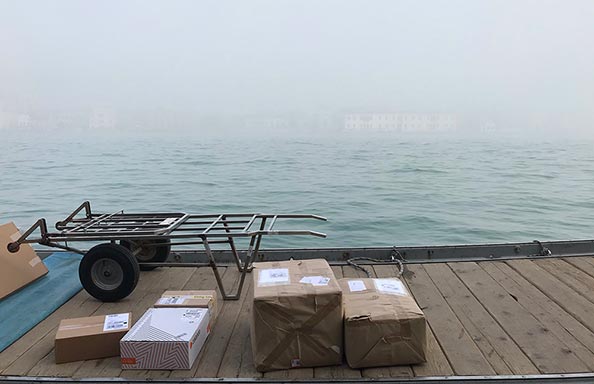 The welcome of a wavering sunset over the Canal Grande marked the end of our day-long travels from Liverpool, and the beginning of our Venetian adventure. As day turned to night, solid land gave way to oscillating waves and the autobus became vaporetti. Yet the prevailing thought was perhaps that of relief; for thankfully, we had all purchased the correct tickets for the water-taxis.
Rested and relaxed, the first morning began amidst the magnificence of Piazza San Marco. With the Basilica and the Doge's Palace to our backs, we looked ahead to the sensuous detailing of Scarpa's Olivetti and Fondazione Querini Stampalia, where the ability of form and material to accentuate space was demonstrated to the highest order. However, as Marco led us afterwards through the narrow, winding streets, we discovered that the following destination on our itinerary, Tadao Ando at Punta della Dogana, was closed. Consequently, this resulted in many of us having to satiate our disappointment in the only way we knew how: a grocery trip.
Nevertheless, our walks through the city served to highlight its singular character. The water shapes Venice and its people, where little alleys end in public squares like the canal runs into the sea. The elegance and tranquillity of bricks and stones hide in arches, domes and colonnades, whilst the restriction of its walkways (some of which fit no more than three abreast) are perfect for a small chat amongst friends. One could never predict what will appear upon turning a corner, with surprises such as Aymonino, Rossi and Siza's Campo di Marte projects, a rigidly ordered social housing schemes amidst Giudecca's ebullient architecture and streetscapes.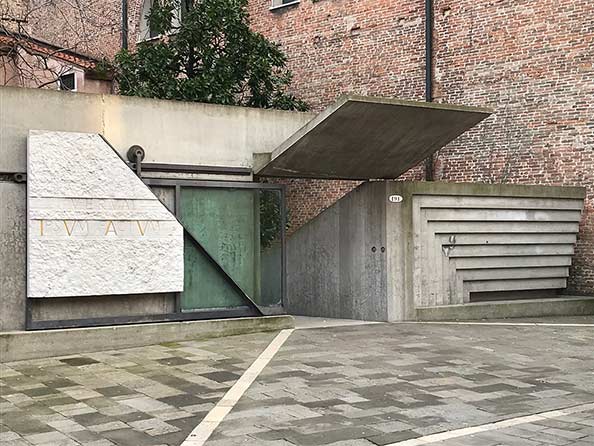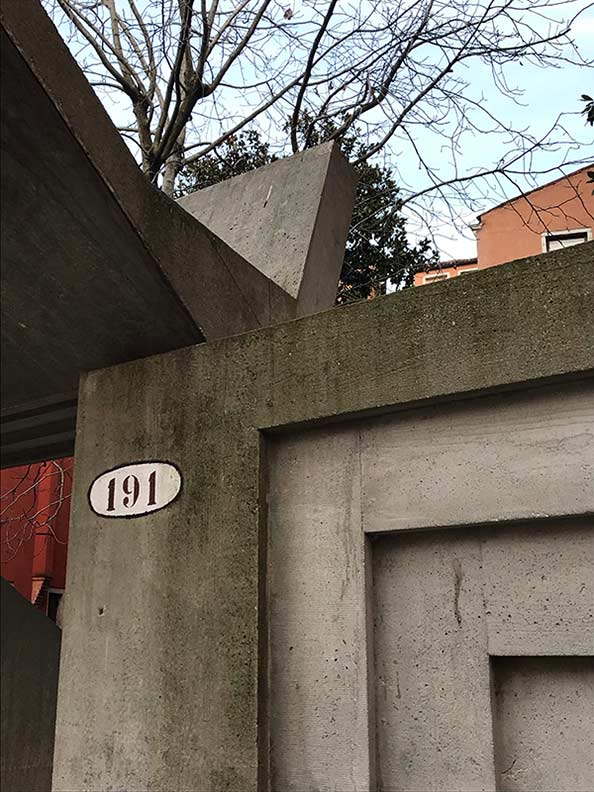 A brief interlude in Murano was followed by a fascinating day with Palladio in Vicenza. The tiredness and cold of these excursions were washed away in celebration by the flavours of local pizza and pasta, for a joint celebration of Chinese New Year, a new semester, and the last night of our trip. As we boarded our final vaporetto, a fog had settled over the lagoon and enveloped the city in mystery – a possible precursor to the characteristic weather which awaited us back in Liverpool, but also a fitting finale to this adventure. With the sun obscured, teeth chattering, and architectural cravings appeased, the curtain had been dropped on an extraordinary five days.
Chongyuan, Haziq, Minyu, Xueli, Yitong