MSc and PhD students visit Britain's greenest Victorian house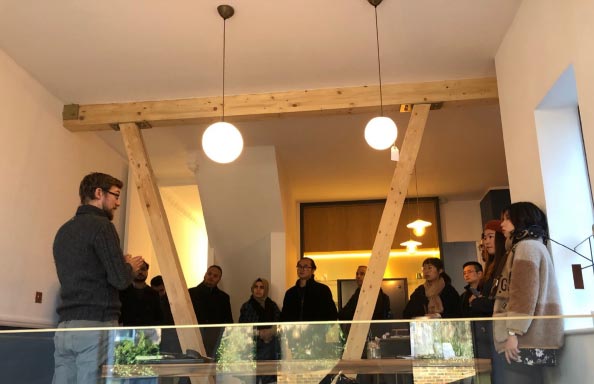 Our MSc and PhD students recently visited Europe's first Passivhaus EnerPHit Plus home. Two 125-year-old properties have been renovated by the ground-breaking consultants Ecospheric. The dwellings are designed to require no central heating and have zero energy bills. They are the UK's greenest Victorian housing retrofit and are the first buildings in Europe to meet the Passivhaus Enerphit Plus standard.
Photo credit: Ecospheric - The UK's greenest retrofit located in Chorlton, Manchester before (left) and after (right) refurbishment.
Under the terms of a new UK government plan to tackle climate change, greenhouse gas emissions in the UK will need to be cut to almost zero by 2050. 'The UK housing stock of today will account for over 80% of the stock in 2050 and sustainable retrofit is critical to meeting the Government's 2050 greenhouse gas emission targets,' said Kit Knowles from Ecospheric.
Our MSc programme in Sustainable Environmental Design in Architecture (SEDA) has been specifically designed to develop both practical skills in environmental assessment and a deeper understanding of climate-sensitive design, designing for climate change, sustainable architecture and computer modelling of sustainable environments.