LSA Lecturer Wins Global AI And Digital Innovation Award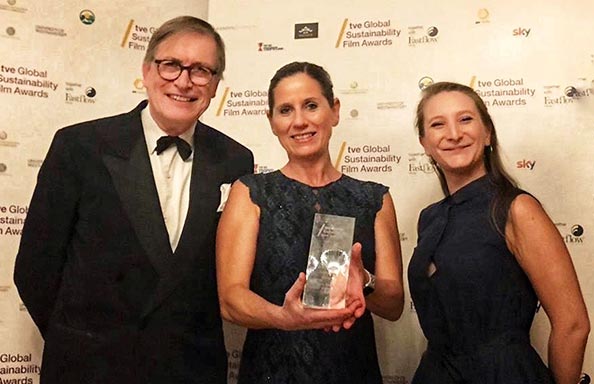 We are pleased to announce that LSA Lecturer, Monika Koeck (CineTecture), director and producer of the film "A Low Carbon Future for China's Furnace Cities", has been awarded the 2019 Global Sustainability Film Award in the category of "AI and Digital Innovation". This impact and research film was commissioned by Cambridge University and produced with the support/partnership of CAVA.

‍Presented at a gala event in London, the tve awards spotlight exemplarily films sitting at the forefront of environmental and social change. Launched 8 years ago at BAFTA (the home of the British Academy of Film and Television Arts) recipients of this prestigious award have included major international film/TV/broadcast companies, such as last year's win for the BBC with David Attenborough's documentary "Blue Planet". This year's films were judged for both their creative execution and the credibility of the solutions they present, highlighting real action being taken to achieve the UN's Sustainable Development Goals.
Founded in 2007 by Monika and Richard Koeck, CineTecture specialises in film and media productions focusing on research, impact, and public engagement in relation to art, architecture and cities. Previous broadcasts, films and installations produced by CineTecture have featured in festivals, galleries and national museums worldwide. This is the second time (2013; 2019) that Monika Koeck's work and CineTecture have been recognised by the tve film award.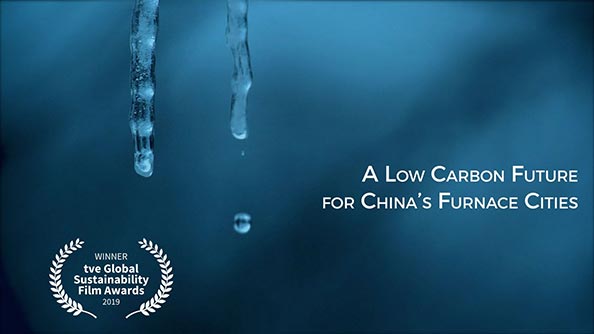 ‍
In 2019, CineTecture was a partner in an EPSRC and NSFC funded research project led by Prof C. A. Short (Cambridge University) as the principle investigator. The large team of experts in, for instance, climate modelling and computational fluid dynamics, working on the project included, among others, Prof Runming Yao (University of Reading), Dr Laetitia Mottet (Imperial College London), Dr Jiyun Song (University of Cambridge) and partners in China, Prof Baizhan Li (Chongqing University), Prof Jian Ge and Dr Jindong Wu (Zhejiang University).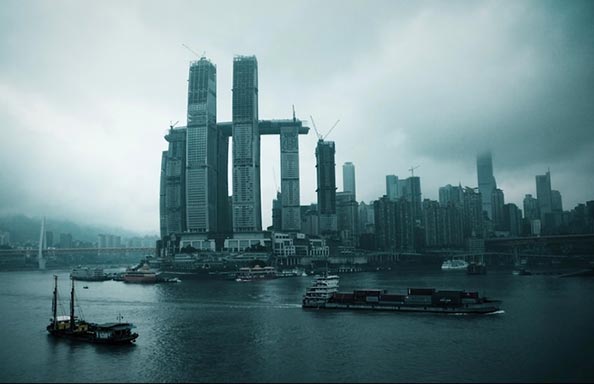 The film received the award for offering unprecedented insight into this world-leading (UK/China funded) research, exploring ways to develop a low-carbon retrofit adaptation scheme for an enormous existing building stock (>9 billion m²), without the need for new buildings (>CO2 emissions). The research sought to address the issue of occupants' changing thermal comfort expectations (problem/self-installed air-conditions) in some of the most extreme climate regions of China.
‍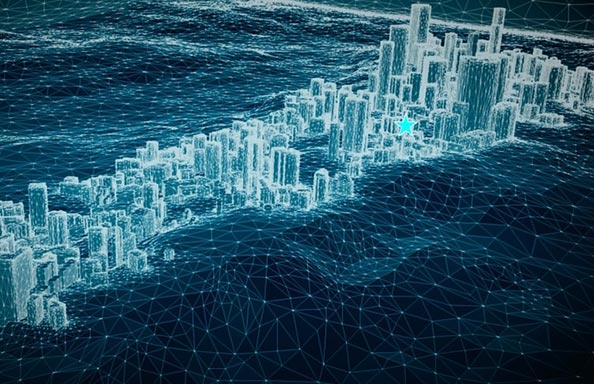 Monika Koeck wrote the script and subsequently shot the film with two Chinese crews on location in the cities of Chongqing and Hangzhou, before using CGI 3D (Piotr Olszewski) and 2D animations to translate and interpret complex research data into an accessible format. In doing so, her work not only created an artistic output, but also a pathway for worldwide distribution of the research and its impact.
External Links
Global Sustainablity Film Awards
Prof C. A. Short, Cambridge University