LSA Students Shortlisted at World Architecture Festival 2019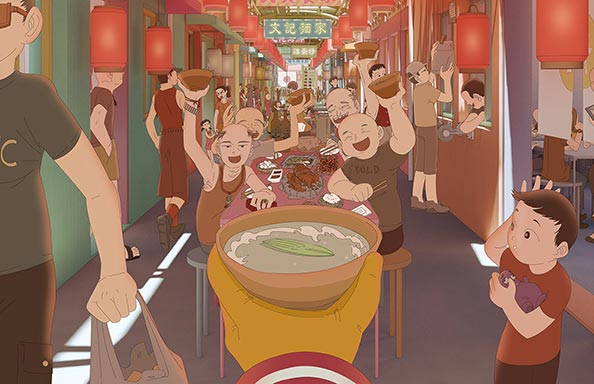 The Liverpool Architecture School's team is among the 8 finalist at the World Architecture Festival(WAF) Student Charette 2019
The WAF will take place in Amsterdam between 3-6 December.
The project entitled: "A Blueprint of the McDonaldland: HongKong McAlley Handbook" was developed by Yu Zhan, Yifan Lu, Jixuan Wang and supervised by Johanna Muszbek.
As night falls in Kowoon, 24-hour McDonalds' turn into temporary hostels, giving refuge to thousands of the city's homeless in Hong Kong.
They are called McRefugees.
The McAlley Handbook gives an account of this complex socio-economic and spatial phenomena, which is the consequence of the government's cynical approach to keep the homeless off the street by making 24 hour access of fast food joints mandatory.
The project investigates new possibilities for short term living in Hong Kong.
As part of the analysis, they meticulously recorded instances of domestic use within public spaces and extracted new spatial standards for private and collective living.
The design transforms the back alleys in Kowloon district into mixed use residential and commercial complexes, giving home to the McAlley community.
Though the proposal creates a parasitical relationship between the McAlley complex and the existing towers, programmatically and economically the relationship is more symbiotic.
All in pursuit of finding the formula for dignified collective living in 2019 Hong Kong.