Inaugural Lecture: 'Rebuilding a New Identity' - Architecture and planning in the tropics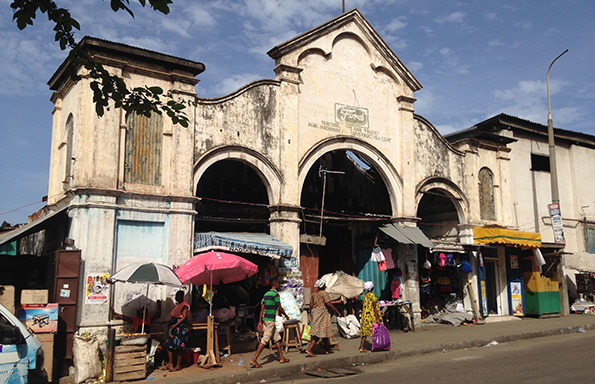 From colonial rule to independence: what does architecture tells us about a country's history?
In this inaugural lecture, Professor Iain Jackson will consider how political movements in 20th century West Africa influenced the architecture of its towns and cities.
Taking Ghana as his focus, he will navigate the development of Accra's Jamestown and its mercantile past, before examining the pioneering Modernist designs which expressed the political freedom and new beginnings sought by the newly liberated nation.
Through the designs of Edwin Maxwell Fry, Jane B. Drew and others, he will explore how architects responded to this dynamic context to design a climatically suitable, appropriately modern and socially progressive architecture.
Iain Jackson is Professor of Architecture at the University of Liverpool. He is an architect and has previously worked in private practice, mainly on educational and school projects. He has recently co-written a book on the works of Fry and Drew, with particular focus on their projects in India and West Africa, and is currently researching early to mid 20th century Ghanaian architecture.
This free talk takes place at Oh Me Oh My, West Africa House, 6-8pm on Monday, 25th November, and is the first in a series of inaugural lectures by the School of the Arts. Further events will follow in 2020.
Tickets can be booked through Eventbrite. For details on future events as they are announced, follow us on Twitter.