LSA Alumnus Joy Hockey Awarded MBE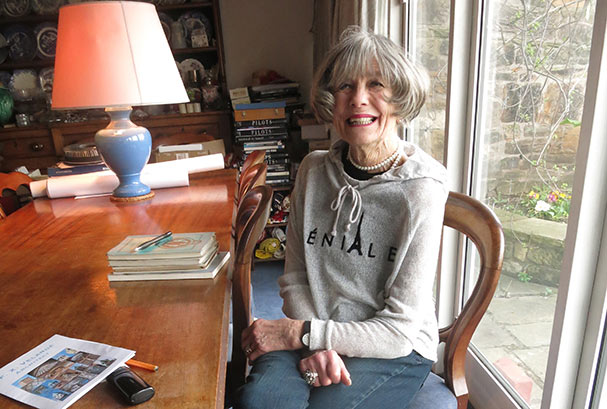 Joy Hockey, our oldest living alumnus, has been awarded the MBE in the New Year Honours List for 2019.
Joyce (nee Rutherford), born in Wallasey in 1925, answered a wartime advertisement in the Liverpool Echo to join the Liverpool School of Architecture and was interviewed by Prof Budden*. Called up at the end of her second year she trained for work in Military Intelligence, but after D-Day way posted to work in the Town Planning Office back in Wallasey. After the war she returned to her studies, graduated in 1947, then worked for Weightman and Bullen in Rodney Street. There were 45 students in her year, nine of whom were women, and three or four of them dropped out. She has vivid memories barn like studios with concrete floors, and nobody working in them it was too cold. A repeating project was to give students twenty-four hours to produce an image in response to a piece of poetry. She remembers the Polish students, bowing and clicking heels, as well as lecturers Beech, Miller, Thurle, and Velarde; all gentlemen she said, except for the man who taught us building construction who used to make fun of the girls. Mrs Hockey, who met Charles Reilly, presented the Reilly medal in 2016 and we hope she will join us again at the Show this coming June.
*Prof Budden's wife Maud, with artist Roland Clibborn, did the

Curly Wee and Gussie Goose

cartoon in the Echo.