LSA Senior Lecturer takes part in University Challenge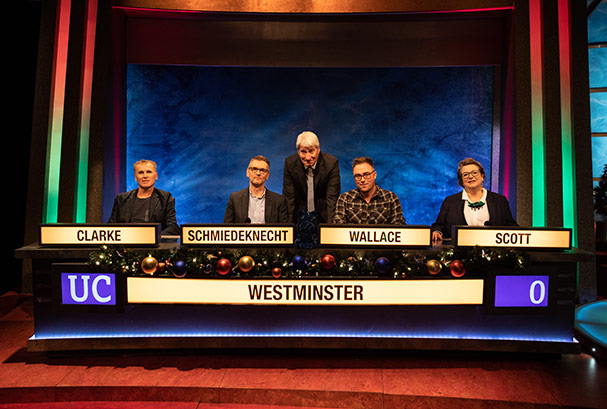 Our Deputy Head of School, Dr Torsten Schmiedeknecht, recently took part in BBC2's Christmas University Challenge as a member of the alumni team for the University of Westminster, from where he graduated in 1992. He was joined by the team's captain, comedian and television presenter Danni Wallace, the neuro scientist Prof. Sophie Scott, and the photographer Stuart Clarke.
The episodes of the series will air over the Christmas period, starting on Christmas Eve.