Film Nominated for Tve Global Sustainability Film Award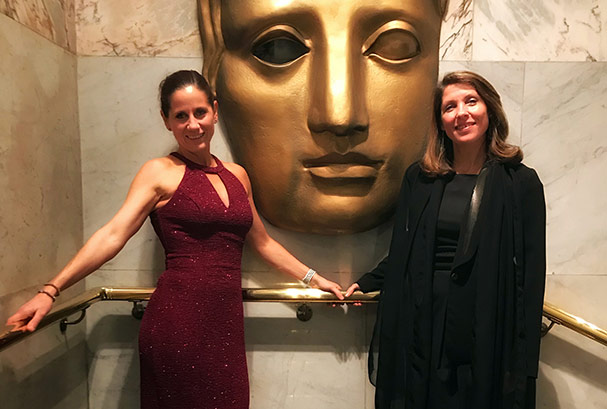 Monika Koeck's and ECAlab's (Dr Rosa Urbano and Amanda Wanner) film Moulding Futures has been nominated for best film in the category "Reshaping the Economy" of the 2018 tve Global Sustainability Film Awards at BAFTA in London (see link below). The ceremony was hosted by Thomas Moore from Sky News; three films were selected in this category as runner ups for the highly prestigious award, Moulding Futures being one of them. Monika, a previous winner of the TVE film award (2013), was again nominated and selected to have produced one of three best films in 2018. Her work was considered alongside that of much larger companies such as the BBC (with the entry of Blue Planet), HSBC and Volvo.
The documentary film Moulding Futures illustrates the works and concepts of ECAlab (Environmental Ceramics for Architecture Laboratory) – founded by Dr Rosa Urbano Gutiérrez (University of Liverpool) and Amanda Wanner (Leeds Beckett University) – exploring new artistic and technological ways in which ceramics can be used as a sustainable building material, whilst at the same time examining the role of emerging digital technologies alongside traditional ceramic craftsmanship skills.
One of the aims of the film is therefore to show how art can meet science in a meaningful and environmentally sustainable way. It documents the process of how a deliberate ecological focus – that uses new and never tried before technologies with one of the world's first building materials (e.g. combining parametric design, with 3D printing and clay) – can bring back clay into the realm of contemporary architecture as an ancient, yet highly innovative material to creates a sustainable and aesthetically rich environment.
Click here to watch the film on Vimeo
Picture credit: Monika Koeck (left) and Rosa Urbano (right).