University of Mysore Summer School Visit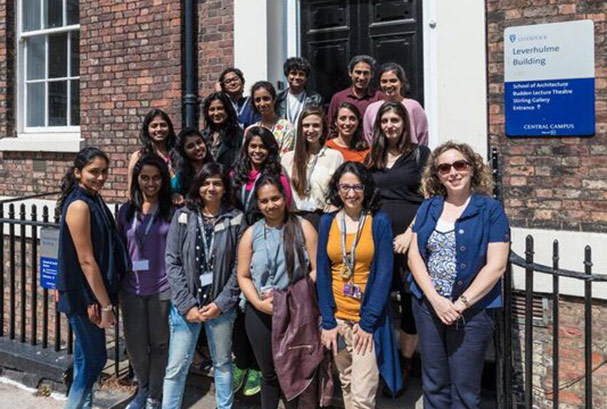 The School of Architecture were delighted to welcome students from University of Mysore in India from the 16th-20th July to take part in the 'Baltic in Flux' Summer School. While developing design projects, the students engaged in various activities including tours, architectural site visits as well as talks by practitioners and academics.
The students can be seen here with Head of Architecture, Professor Soumyen Bandyopadhyay, Dr Giamila Quattrone, Claudia Briguglio, Matina Vrettou, Dr Ataa Alsalloum and Victoria Bates (Internationalisation/Study Abroad Officer, School of the Arts).
Colleagues not pictured but also involved in the Summer School were Stephen Bretland, Sandy Britton, Fintan Dineen, Jack Dunne, Alex Dusterloh, Peter Farrall, Konstantina Georgiadou, Jane Moscardini and Johanna Muszbek.