'Baltic in Flux' Architecture Summer School Welcomes Indian Staff and Students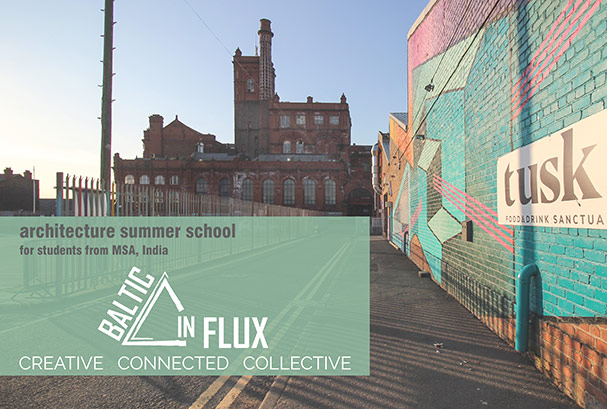 From the 16th to the 20th July 2018 the Liverpool School of Architecture will host ten undergraduate students and two members of staff from the Mysore School of Architecture, India, who will participate in the 'Baltic in Flux' Architecture Summer School, a design workshop programme including site visits, sightseeing tours and evening talks.
Working on the Baltic Triangle area of Liverpool, once the manufacturing heart of the city, now a thriving urban innovation platform at the cutting edge of the digital media and creative industry, the students will develop urban regeneration schemes driven by creativity, connectivity and collectivity.
Engaging with an urban realm that alternates scenarios of abandonment and inaccessibility with success stories of innovative thinking, business incubation and independent culture nurtured by adaptive reuse, participants will produce urban and architectural design propositions which reflect the currently fluid nature of the area – from dereliction to rehabilitation.
The event is aimed to consolidate the partnership between the two institutions, which was sealed in March 2017 through the signing of a Memorandum of Understanding by the respective Heads of School, Prof Soumyen Bandyopadhyay and Prof D S Ramakrishna Rao.