Architecture Students win £1000 enterprise competition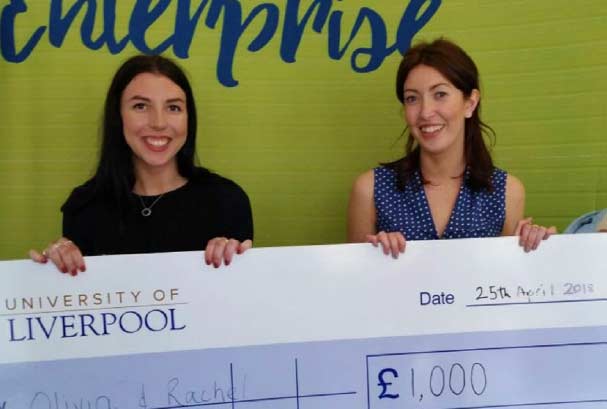 Students from the School of Architecture who took part in the final of the Sticky Campus competition at Sensor City on Wednesday 25th April were crowned winners of the new enterprise competition and walked away with the top prize of £1000!
The Sticky Campus competition from the Careers & Employability Service asked students to submit ideas to make the University of Liverpool campus more attractive as a place to stay and spend time outside of lectures, to study, catch up with friends, and engage with campus life.
Six entries were shortlisted, with students invited to develop the initial proposal and pitch their ideas to a panel of judges from the University.
After six fantastic presentations that demonstrated creativity, uniqueness and potential impact the judges gathered to deliberate and decide on a winner – with Architecture students Olivia Fearon & Rachel Cass taking the award with their proposal for creating greater public realm engagement by developing social spaces across campus.