LSA_RIBA Education Debate‌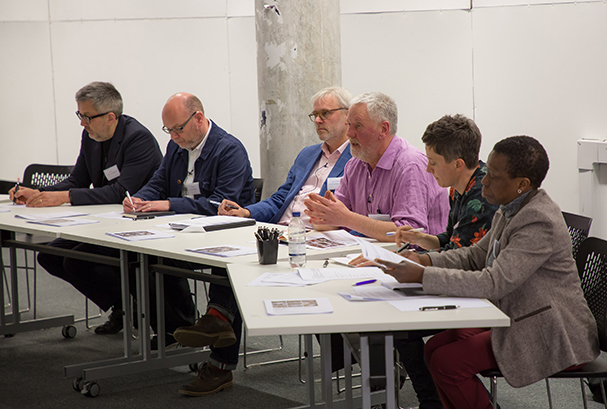 In August 2017, the RIBA education review published bold aims for the future of architectural education. Seven months on, in the context of Brexit and a continuously changing higher education environment, the Liverpool School of Architecture hosted a debate that brought together the RIBA and architectural educators from across the region to discuss how the sector will respond to the future challenges and opportunities.
Click the films below to watch the debate.
Guests
Ben Derbyshire
President of RIBA

Alan Jones
Vice President for Education RIBA
Colin Pugh
PSRB Lead, The Manchester School of Architecture
Secretary to SCHOSA (Standing Conference of Heads of Schools of Architecture)
Prue Chiles
Professor of Architectural Design Research and Acting Director of Architecture
Newcastle University School of Architecture Planning and Landscape
Daniel Jary
School of Architecture, The University of Sheffield
Elantha Evans
Senior Lecturer, University of Westminster
School of Architecture and the Built Environment
Dominic Wilkinson
LJMU, Liverpool School of Art and Design
Professor Ola Uduku
The Manchester School of Architecture
Professor Soumyen Bandyopadhyay
Stirling Chair in Architecture, University of Liverpool School of Architecture
Dr Rosa Urbano Gutierrez
Senior Lecturer (Associate Professor) in Architecture, University of Liverpool School of Architecture
Alex Dusterloh
Director of Studies, University of Liverpool School of Architecture