Tate Architecture Studio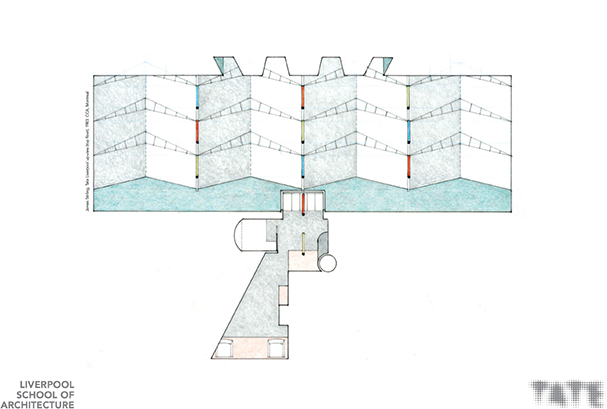 Monday 9 April opens at Tate Liverpool Playing Around the Docks: Tate and the Architectural Imagination, the display of Liverpool School of Architecture students' projects curated by Marco Iuliano with James Jones and Jane Moscardini. The event is the highlight of the programme between the University of Liverpool School of Architecture and Tate, which has the ambition of generating reflection among the current quality of design in Liverpool's heritage sites and to discuss, at the same time, the contribution of academia to society.
To celebrate the 30th anniversary of the conversion by Stirling, Wilford and Associates (1988-2018) the students have rethought the first, radical proposition by James Stirling for the Tate in the North, a ship 'collaged' into the warehouse. Thursday 12 April at 14.30, a panel chaired by Paul Unger (PlaceNorthWest) with Mark Kitts (Liverpool City Council), Kate Kingston (Peel Group) and the curators of the display will analyse the issues and some of the design propositions. Concluding remarks and reflections on the display by architect Michael Wilford (CBE).
Part of the Tate Exchange Programme, a 2017 University of Liverpool award-winning project with UoL Business Gateway. In collaboration with RIBA North, Merseyside Civic Society and Engage Liverpool.