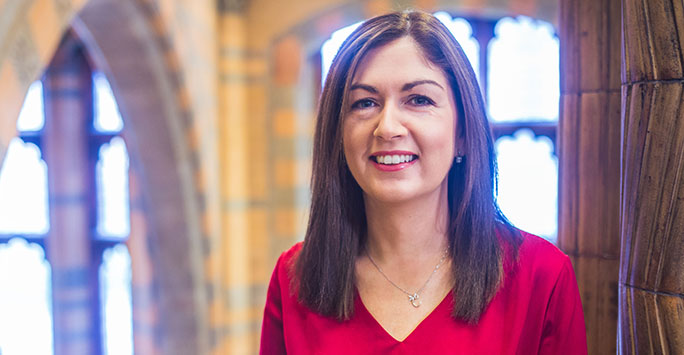 Welcome
Over the past year, we have welcomed many new members to the team to take a lead on engaging with our recent graduates and international networks, managing our volunteering programme and developing our fundraising appeals. In my new role as Head of Alumni Engagement, it has also been a great honour to take the helm as editor of your Alumni magazine.
The theme of this year's magazine is 'facing global challenges' - from alumna Professor Louise Kenny (MBChB Hons 1993) who is leading on the University's commitment to improving the health of people in the Liverpool region and beyond, to our research and impact in the areas of climate change and sustainability.
You can read about the winners of our inaugural Alumni Awards, which recognise the many and varied achievements of our alumni community. Nominations for this year's awards are now open.
You can learn more about the developments taking place on the Liverpool campus as part of the University's investment in its estate and commitment to sustainability. If you have not been back to campus for a while, now is the perfect time to do so!
Thank you from all of us in the Development and Alumni Relations team for your continuing support.
With best wishes,
Caroline Mitchell
Head of Alumni Engagement
P.S. To make sure that you are getting the most out of your alumni network, update your contact details and email preferences online at: liverpool.ac.uk/alumni/update or email us via: alumni@liverpool.ac.uk.