England (Barrow to Liverpool)
I entered the main Barrow shipping channel near Hawes Point and was moored at Piel Island by 9:42. I did not go ashore.
Peel to Piel (via Scotland) 106.1 nm.
Piel Island: Castle and Pub: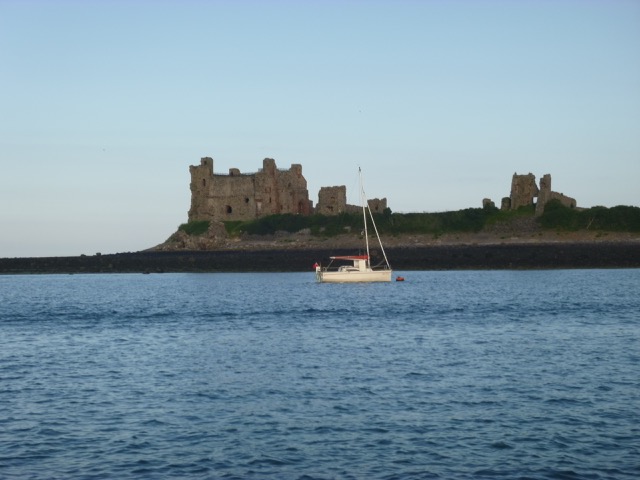 &nbsp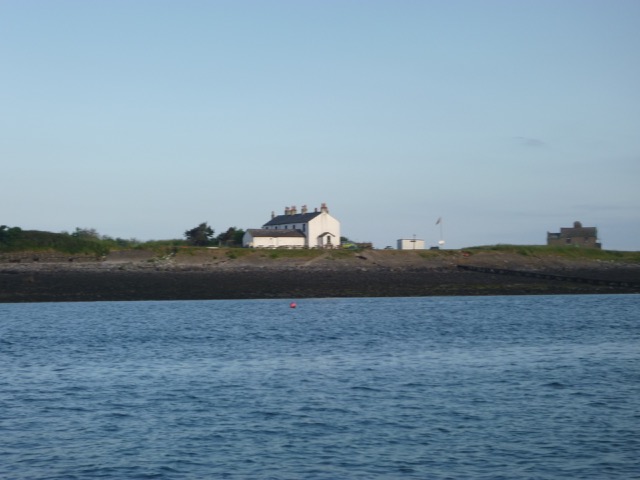 Seals on Walney Island: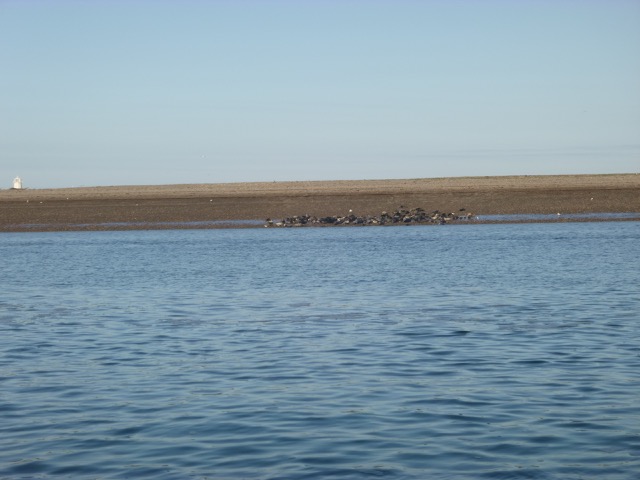 Sunday 3 June (liv HW 02:30 8.7m, 14:50 8.2m).
I set off at 6:40 and, with a favourable current most of the way, motored slowly to Liverpool. It was sunny and calm. I approached the shipping channel into Liverpool from the north at buoy Alpha as usual near HW. For a change, and to keep clear of big ships, I crossed the channel there and headed on south passing between the shipping channel and the Burbo windfarm. I then rejoined the channel through Murphy's Gut. This needs local knowledge as it involves crossing the training wall three times. I reached Liverpool marina by 13:00 and was in the marina by 13:35.
Piel to Liverpool 44.4nm.
Views approaching Liverpool: STENA TEEKAY; In-river container berth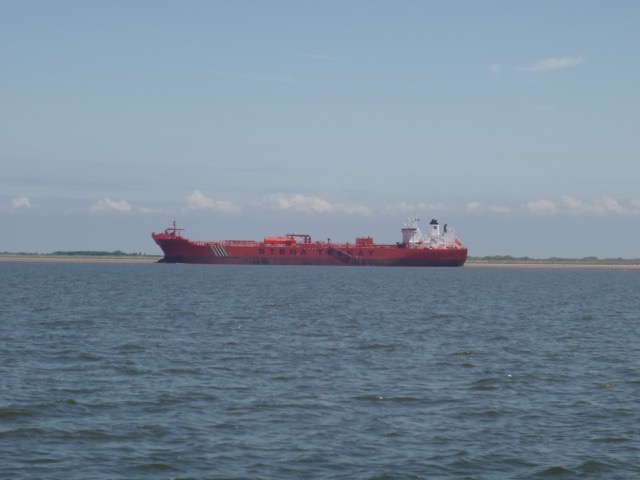 &nbsp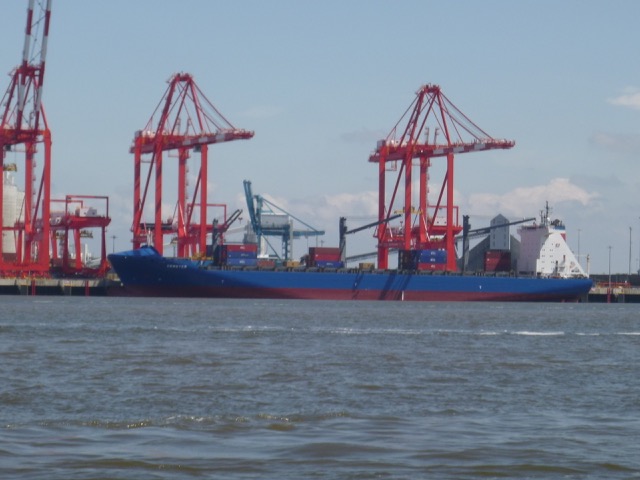 Views approaching Liverpool: New Brighton; Anfield (stand just visible) with scrap piles at dock wall.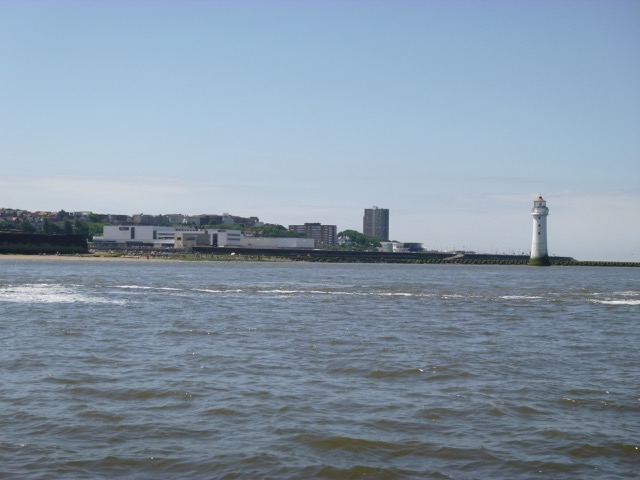 &nbsp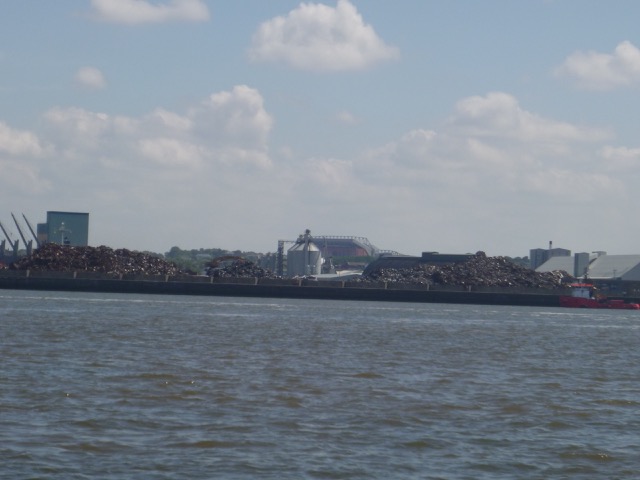 Views approaching Liverpool: Cruise liner BLACK WATCH; Pier Head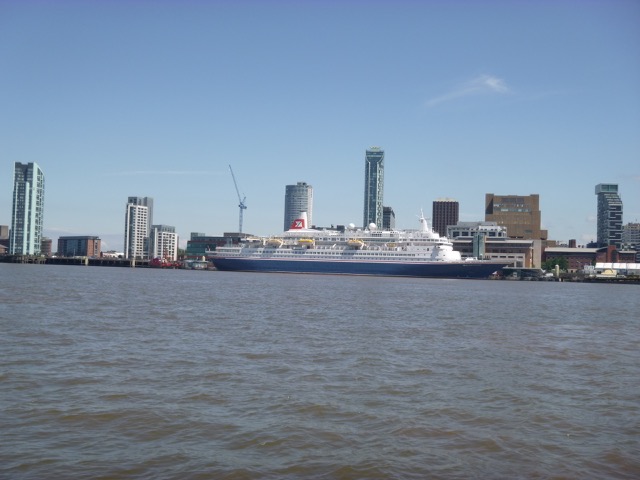 &nbsp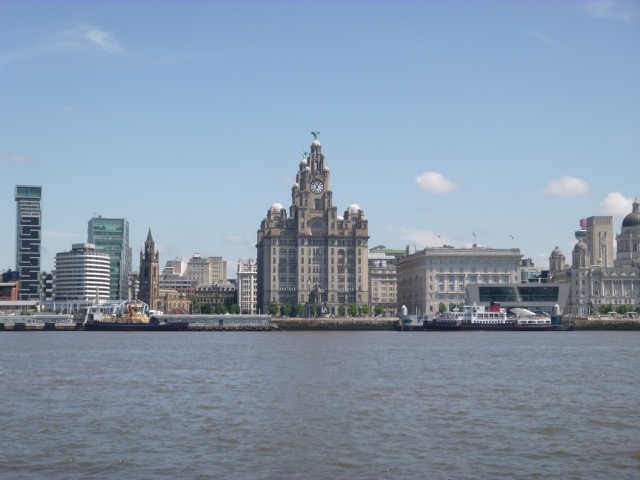 Ship building in Cammell Laird's giant shed (Antarctic Research Vessel Sir David Attenborough - aka Boaty-Mac-Boaty-Face).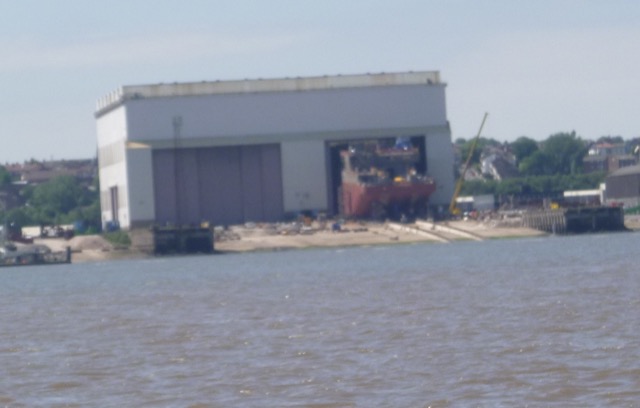 Total trip circa 418nm, 67 gallons, 56 hours run.
In summary: six countries visited and a drink/meal in each. I have thought about the most direct route to achieve this grand tour of the Irish Sea: visiting the main land of each of the 6 countries [to be precise: standing above the HW mark on a piece of land joined permanently to the main part of that country: so Anglesey counts but Walney Island doesn't since the bridge is opening] - also starting and ending in different countries is allowed.
If anyone wants to document such a trip they have made - I will link it here.
Track of my trip: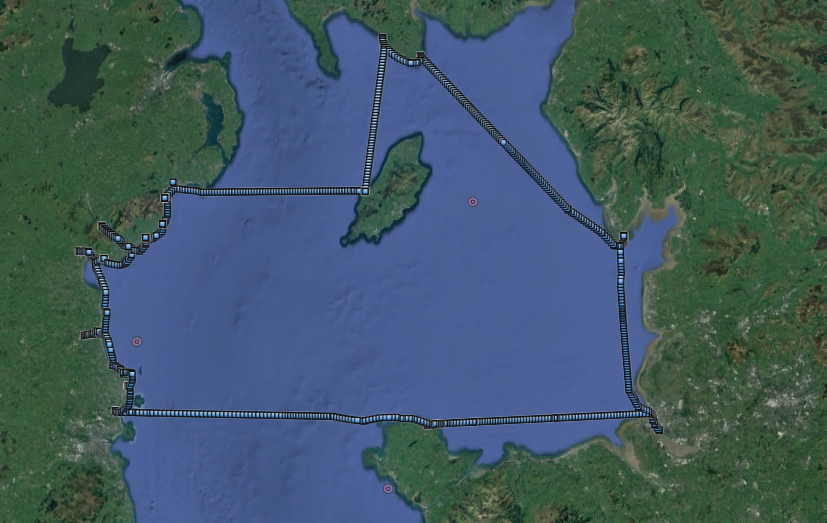 A record of the depth and track of my voyages are available from teamSurv [now defunct]
If higher resolution versions of the above images are wanted, please contact me. All information given in good faith, but please do not rely on it.
Back to index here