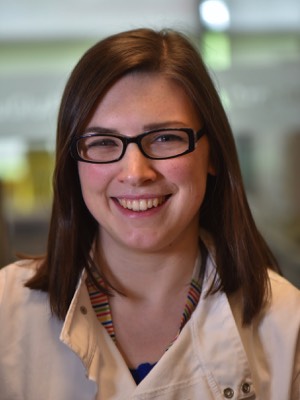 M.Chem. University of York
M.Sc. University of Leeds
Ph.D. University of Liverpool
I completed my undergraduate degree in Chemistry (MChem with a Year in Industry) at the University of York, in 2013. The fourth year of my degree was spent on an industrial placement at Bristol Myers Squibb, a global biopharmaceutical company, where I investigated the degradation of a drug for the treatment of Type 2 diabetes, primarily using liquid chromatography (LC) and mass spectrometry (MS) techniques.

In October 2013 I enrolled on a combined MRes/PhD programme at the University of Liverpool, funded by the BBSRC Doctoral Training Partnership. My MRes research project has focused on the development of suitable enrichment techniques for histidine-phosphorylated peptides. I completed my PhD in the CPR with the purpose of further developing MS-based methodologies to overcome some of the challenges associated with detection and characterisation of histidine phosphorylation in proteins from cell extracts. I am now working as a postdoctoral fellow in CPR developing these approaches further.