ASI - Amsterdam Scientific Instruments
A versatile high-speed radiation detection platform
Trainee: Navrit Bal
Supervisor: Hans Brouwer
ASI has unique expertise in the applications and improvements of the Medipix and Timepix detector technology developed by CERN.
Within this project the Fellow will explore ASI's hybrid pixelated detector technology, specifically Medipix3RX systems.
He will first be trained in ASI's detector technology and laboratory capabilities. This will include training in X-ray imaging, mass spectroscopy and electron microscopy for detector characterization. Via existing collaborations, the Fellow will have access to other research facilities at the Amsterdam Science Park and receive hands-on training to develop an optimum solution for particle detection in medical applications.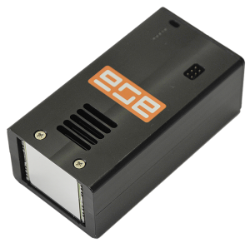 ‌
Image courtesy of ASI