EPSRC Workshop - Elastic deformation and dynamic response of aneurysm repairs: modelling and applications - Thursday 2nd and Friday 3rd February 2017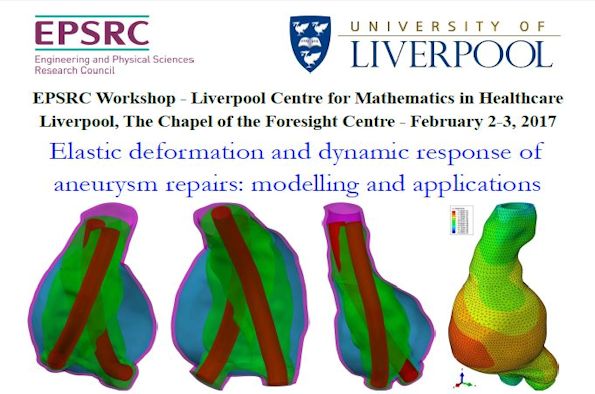 The EPSRC Liverpool Centre for Mathematical Sciences in Healthcare is hosting a workshop to discuss modelling of dynamic and static loads on abdominal aortic aneurysms treated by endovascular sealing amongst many other exciting topics.
‌The team at Liverpool Centre for Mathematics in Healthcare (LCMH) invite you to join them for a series of presentations on fundamental topics of mathematical modelling of biological systems and mechanics of biological tissues.
This event will stimulate a fruitful interaction between medical experts, applied mathematicians and engineers.
Details of the event programme can be found here.