University of Dundee
Contact: Allan Gillespie
‌The University of Dundee is one of the UK's leading universities, internationally recognized for its expertise across a range of disciplines including science, medicine, engineering and art. Dundee was Scottish University of the Year 2004/2005, and is recognized for its exceptional teaching quality.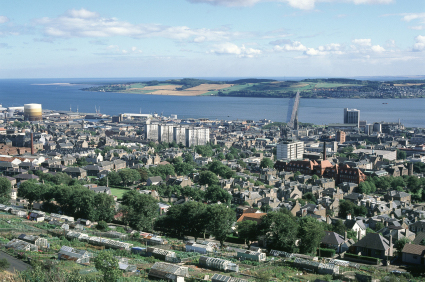 The University has recently completed a £200 million redevelopment program for the city centre campus. The Carnegie Laboratory of Physics is ‌part of the School of Engineering, Physics and Mathematics. It has a history of world leading research into photonics, materials, biophysics and communications. Many advances and world firsts have been achieved including thin film electronics and flat panel displays. It now focuses strongly on biophysics, optoelectronics and photonics, sustainable energy, nano-materials and imaging. Its laboratories are equipped with state-of-the-art facilities for miniature laser development, bio-photonics, biomedical physics and optical manipulation, materials deposition and laser processing, nano-scale materials research, and organic materials.
In optoelectronics and photonics the university is leading the world in quantum dot and other miniature laser devices with the aim of developing new tools and therapies in biomedicine. It also leads a major European FP7 consortium (Fast-DOT) to exploit this work. Moreover, it is involved in a number of international projects utilizing its expertise in photonics.
The free-electron laser group is a partner in advanced light source facilities like FLASH and X-FEL in Hamburg, in linear collider research at CERN, and in plasma-wake field and related accelerator development (Alpha-X Project) at Strathclyde University and Daresbury Laboratory.