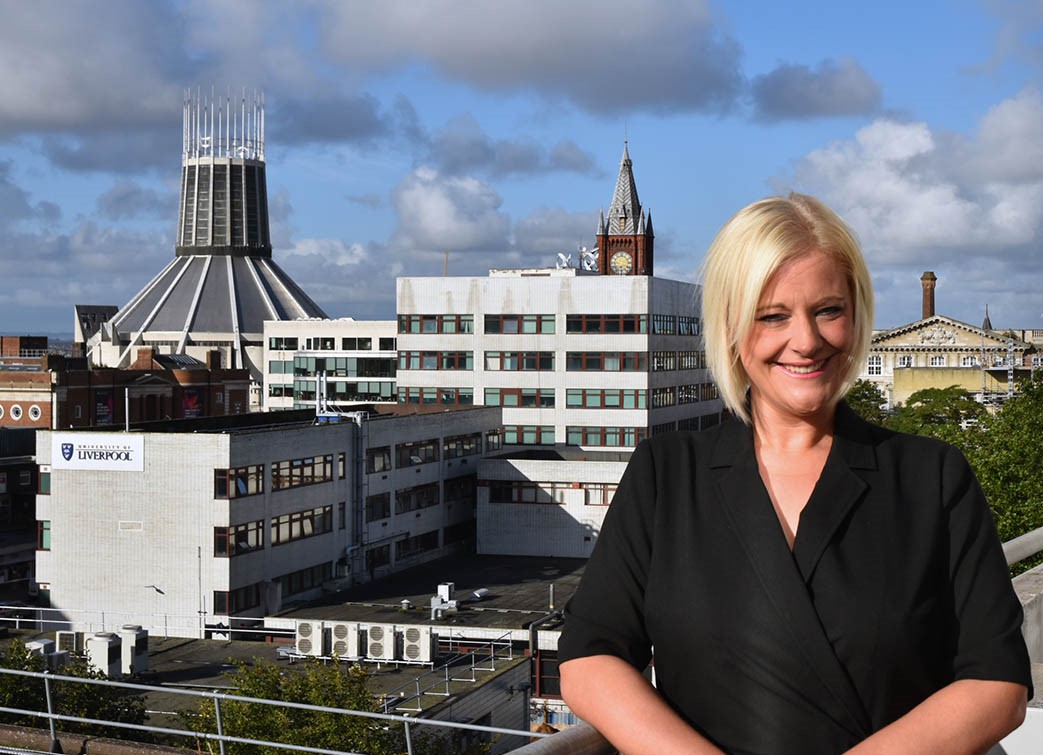 Mrs
Kate
Jones
BA (Hons)
Head of Operations
Institute of Integrative Biology
About
Personal Statement
Currently Head of Operations of the Institute of Integrative Biology and will soon take on the role of the Head of Development and Delivery in the new Faculty of Health and Life Sciences Research and Impact Directorate, working alongside APVC Professor Malcolm Jackson.

In her current role, Kate is responsible for the operational management of the Institute which employs ~220 staff and has ~144 postgraduate students. Kate leads the 60 professional services support staff to ensure the best research infrastructures and environment are in place to deliver the Institute's scientific priorities, and the best possible student experience for its Postgraduate Research Students. Kate has played a key role in the Institute's Athena SWAN journey, most notably achieving a Gold Award in 2017. Since the award she has played particular attention and led on initiatives to support the career development of all staff and students, especially early career researchers. Kate has also led the successful PGR Mental Health and Wellbeing Catalyst project funded by the Office for Students, which aims to make a step change in the pastoral support offered to PGR students.

Kate has a very varied role, but a key component is responsibility for leading our strategic planning processes; policy and process development and implementation; and financial management of the Institute's income and expenditure. As an equipment intensive Institute, our assets are significant and require detailed capital and asset management. Kate is also responsible for health and safety and wider risk management and measuring our success against a basket of key performance indicators. Kate is continually looking for ways to develop systems and processes particularly in the areas of research and impact support.

Short CV: Having graduated from the University of Hull with a BA (Hons) in International Relations and International Political Economy, Kate began her career in HE working at the University of Salford on a Department of Health funded project as a Research Assistant, followed by a number of years as a Funding and Development Officer writing grant applications (mainly EU). In 2009 she was appointed the Centre Manager of the Wellcome Trust Tropical Centre, a joint University of Liverpool / Liverpool School of Tropical Medicine Centre supporting clinical research in resource poor settings, and in particular at the Malawi - Liverpool - Wellcome Research programme in Blantyre, Malawi. This role also saw her managing a Wellcome Trust funded Clinical PhD Programme. Coupled with working in the Institute for a number of years, Kate therefore has a thorough understanding of the research pipeline and environment.
---