In Plain Sight, Transatlantic Slavery and Devon at the Royal Albert Memorial Museum (RAMM)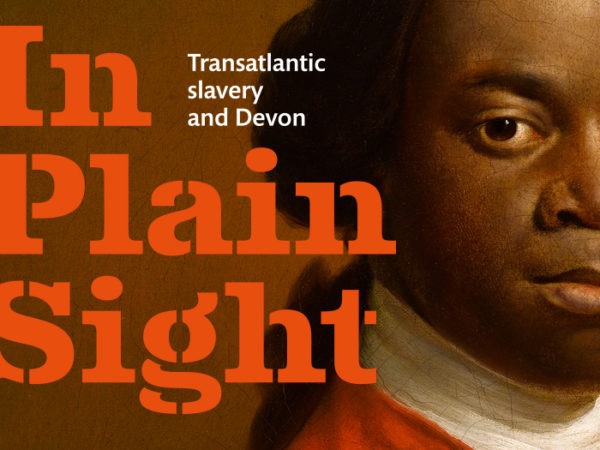 In Plain Sight, Transatlantic Slavery and Devon at the Royal Albert Memorial Museum (RAMM), Exeter, Saturday 29 Jan 2022 until 29 May 2022
CSIS's co-Director, Dr Laura Sandy, has worked closely with the staff at RAMM to create In Plain Sight. This temporary exhibition investigates aspects of Devon, Exeter, and the UK's relationship with the transatlantic slave trade. Specifically, it focusses on histories of the slave trade that are 'hidden in plain sight,' but for various reasons have often been neglected or passed over.
RAMM has been investigating its collections in the light of transatlantic slavery in the eighteenth and nineteenth centuries. Given its Victorian origins, the museum has donors and patrons who have documented links with individuals, organizations and families who profited from trafficking enslaved people, as well as collections that contain evidence of the slave trade in Devon. This exhibition is the outcome of research that began in 2018. CSIS has been part of the exhibition advisory panel from its inception, working in conjunction with stakeholders from the local communities, educators, researchers, and students to create this new and stimulating exhibition.
You can find about more about how the project started and how objects have be interpreted here. We encourage you to enter this debate, who do you think the man in the painting is?
In Plain Sight opens at RAMM on Saturday 29 Jan 2022, and runs until 29 May 2022. Make sure to check out the exhibition's website for more information.