Outlook Web Access phishing attempt
A compromised account has delivered emails to University accounts with a link to a page which looks very similar to the University's Webmail (OWA) page. This page attempts to trick you into typing in your MWS credentials, which it then copies and steals to gain access to University systems and data.
FAKE: Take note of the URL highlighted in the red box below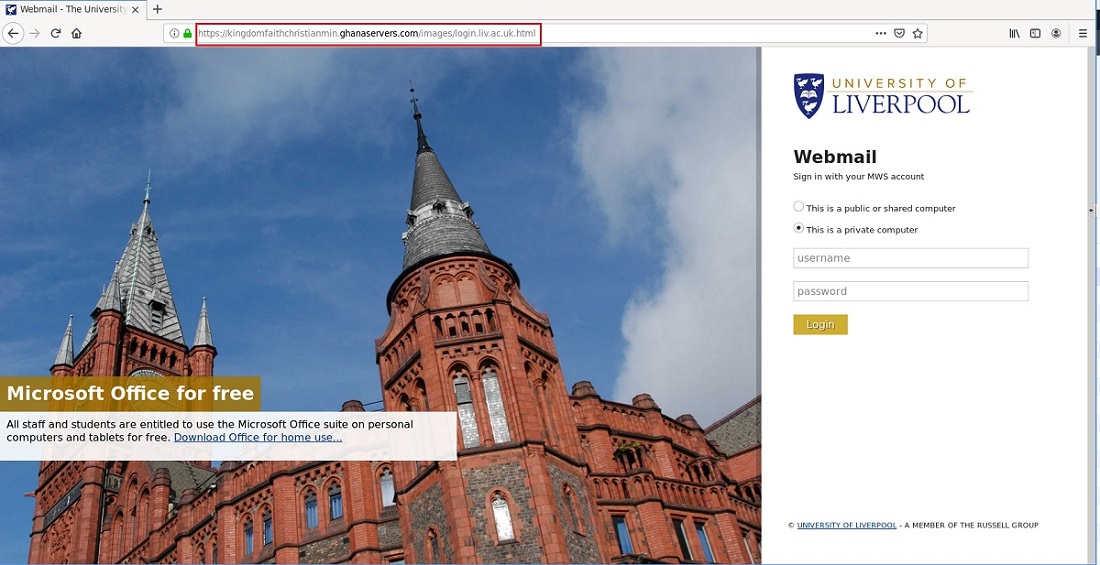 REAL: Note the correct URL in the green box below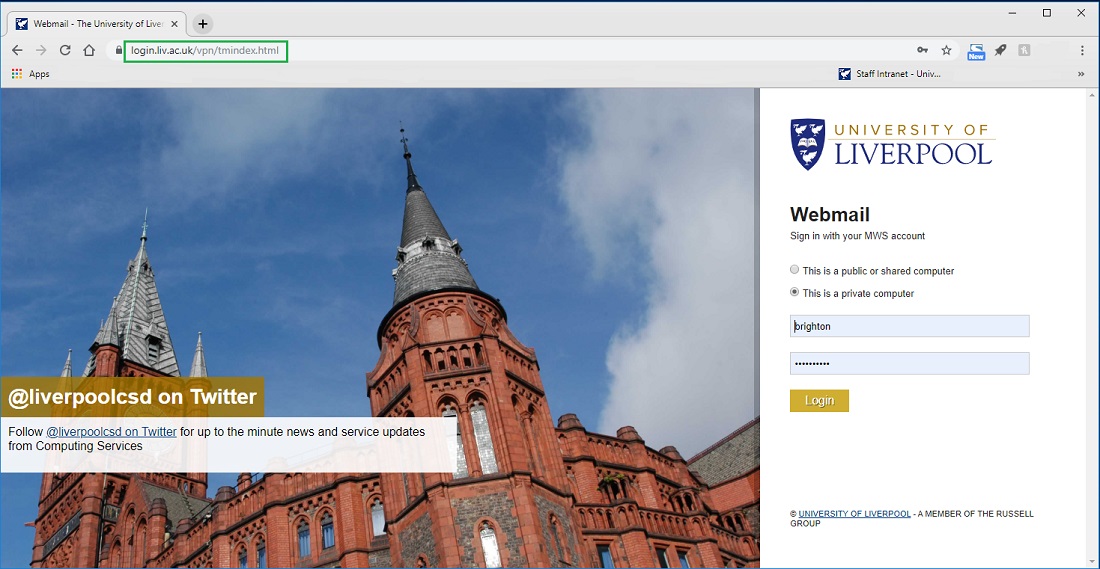 This is a phishing email and should be deleted. Do not click on any links and do not type in any of your details. Further advice on how to avoid phishing emails can be found on our security pages and the Action Fraud website.
We have taken action to block this email but please stay vigilant for similar scams and get in touch to report anything suspicious.