Invoice phishing attack
A number of University staff have been targeted by a phishing email that appears to come from a colleague.
The emails have various subject lines, some relating to invoices.
Below is an example of the email: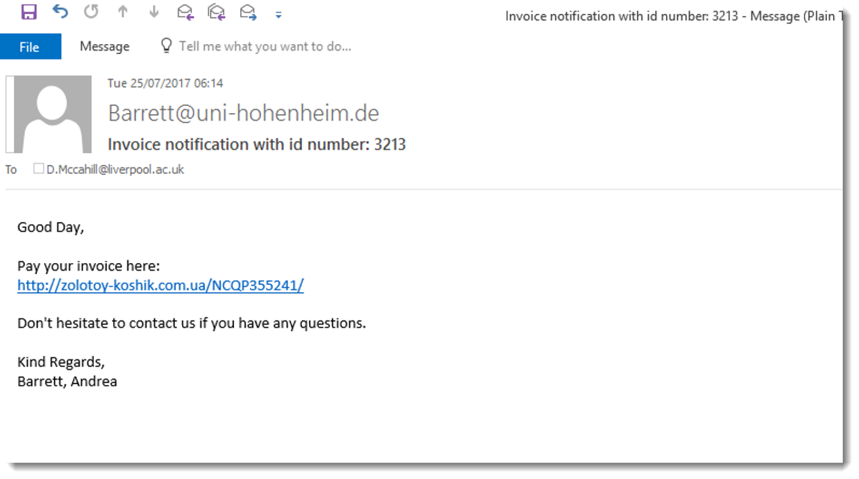 ‌
This is a phishing email and should be deleted. Do not click on any links.
Further advice on how to avoid phishing emails can be found on our security pages and the Action Fraud website