Chinese Tea Workshop, 28th June 2017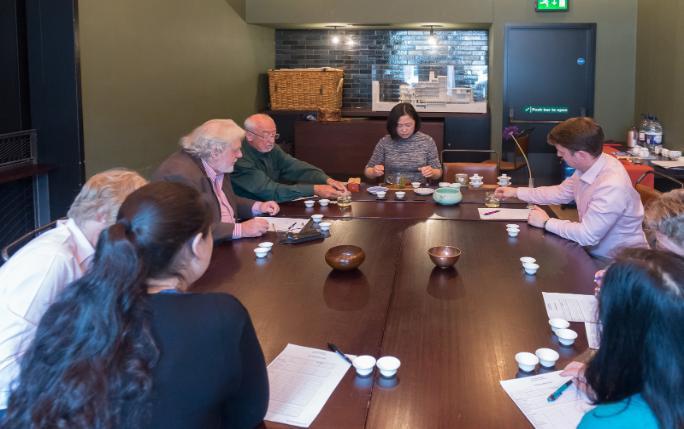 Loose leaf or tea bag? There are a lot of choices when buying tea, so what's good, and what's not? In this session Iris Qiu fascinated students with the history and origins of tea and the various ways it is cultivated, processed and brewed, right up to the present day.
Tea has always been a strong connection between the UK and China, and Iris explored the different cultures around tea in the two countries, from the traditional tea ceremony to the common tea bag! The workshop was filled with useful tips about how to identify good quality tea, the health effects of various types of tea, and how to brew the perfect cup.
Iris Qiu is a certified Chinese Tea Master and a columnist, the Special Contributor & Chief Writer of the most popular online tea art and aesthetic magazine – Hongyi Tea Art and Aesthetic. Her articles also frequently appear on the well-known tea magazine - Chadao Life.
For more information about future tea events, or other Chinese culture activities, please contact: lci@liverpool.ac.uk