Fascinating Chinese Translation Studies LCI Double Online Guest Lecture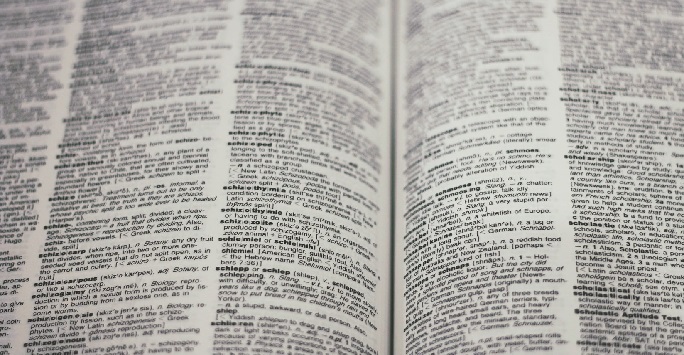 The Liverpool Confucius Institute (LCI) recently had the pleasure of hosting a double guest lecture, where UoL Translation Studies PhD students, Sijing and Siwen Lu presented their work. UK LCI Deputy Director Dr Penny Ding gave a warm welcome to the speakers and audience on the Zoom Webinar, introducing the Chinese twin sisters Sijing and Siwen who are excelling in the academic world.
Dr Ding commented:
"I'm delighted to invite two young scholars in Translation Studies to give lectures on translating film subtitles. Our guests used an multimodal approach to demonstrate that non-linguistic codes such as sound, music, images, and colours are as important as the language we encounter in the form of spoken or written text. Their research helps us understand how meaning is not simply a matter of the language we use, but is related to what we see, hear, experience and feel."
Ms Sijing Lu gave a brief introduction to the latest trends of subtitling in relation to the digital age, followed by discussing some online-based subtitling phenomena such as collaborative subtitling, fan subbing, and danmaku.
Ms Siwen Lu focused on the multimodal analysis of the subtitling of one translation issue – humour, from English into Chinese.
Sijing outlined that professional practice in this area has been under researched until recently. In the last 20 years audio visual translation has become the fastest growing strand in translation studies. A film clip was shown, demonstrating how sound and music effects need to be described for people with hearing challenges. Advancement of modern technologies was discussed. The practice of Danmu/Danmaku was explained.
The fans subtitling translation of Japanese Manga and Anime led to Hollywood movies being subtitled by fans through the creation of fan-subbing communities with stable memberships. Fan subbing communities have a very long history and is regarded as outside of the mainstream media industry. Sijing described the different types of subtitling, including literal translation, substitution, generalisation, reduction/omission and addition. Sijing outlined the differences in professional and fan subbing including the opportunity for fans to create longer subtitles. Fan subs provide as much extra information as possible.
Siwen explained the world of audio-visual translation (AVT), including conversations and norms about professional Chinese subs, which are often subject to strict censorship. Chinese subtitling of humour is her case study and personal research from Siwen's PhD thesis, including its significant role in cross cultural communications.
The role of subtitling started for foreign products entering China, followed by translating Chinese products into other languages to demonstrate Chinese culture to a wide audience and promote China's image, to then subtitling for China's 56 different ethnic groups such as Mongolian, which plays a key role in integration within China. Policies include two systems important for these products. Revenue sharing basis and Buyout films. AVT policies include three stages: pre, during and post, during sub/dubbing censorship, post dubbing/subbing.
Siwen explained the conventions and norms, how humour is achieved, the taxonomy of multimodal humour, language based multimodal humour, and the multimodal analytical framework. Literal translation is the most popular, followed by omission. Culturally specific content is the most difficult to translate and can be lost.
In the Q&A Dr Ding spoke with Sijing and Siwen about the challenges of translating humour, including whether the translator thinks in Chinese or English.
Explore and book Liverpool Confucius Institute Chinese Mandarin language, calligraphy, and painting courses.