Liverpool Confucius Institute Chinese Film Festival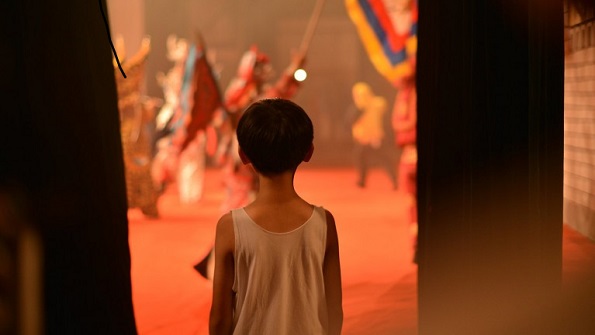 The LCI celebrates a very successful Chinese Film Festival with UK-China Film Collab at the wonderful venue of the Liverpool Everyman Cinema, presenting three films from talented Chinese film directors, each with unique and authentic stories about contemporary China and its everyday people.
Dr Hiu Man Chan Founder and Director of UK-China Film Collab said:
"As a UK-based NGO with our core mission in film diplomacy, the UK-China Film Collab believe that watching a film is the best cultural exchange experience to bring people together."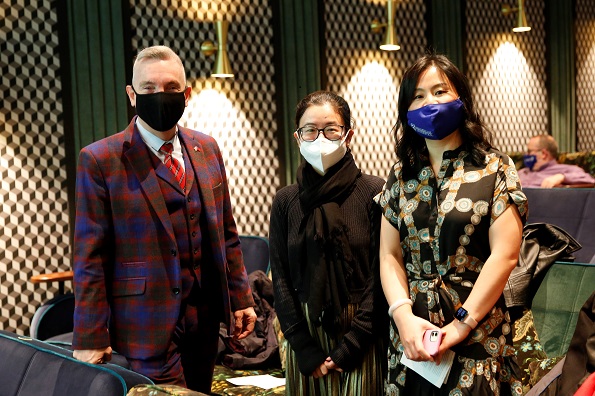 Image: Mr Gary Millar, Ms Mi Tang and Dr Penny Ding
The event was opened by Mr Gary Millar, President of Liverpool China Partnership, former Deputy Lord Mayor of Liverpool City Council and Liverpool Confucius Institute Board Member, who said:
"It is a privilege and an honour for me to attend and speak at the Liverpool Confucius Institute's Chinese Film Festival. We hope to see this film festival every year. Thank you to the organisers for introducing me to fascinating aspects of Chinese culture."
Dr Penny Ding LCI Deputy Director (UK) commented: "I'm delighted to see so many students and staff from our universities and local schools and wider community. The films represent different important social and historical times in China. As we all know, cinema provides a window for us to see the world and to explore different cultures."
The first film presented at the festival was 'Cloudy Mountain' (2021), the latest Chinese blockbuster featuring several well-known actors. Directed by Li Jun, the film dramatically tells the story of a father and son attempting to save a town after a series of natural disasters, including an earthquake which traps residents underground. Following the first film, there was a panel discussion between event organisers and Dr Mi Tang, Head of China Affairs at Liverpool City Council and Dr Mike Gow, Lecturer in Business and Management at Edge Hill University.
On the second day of the festival, the organisers presented a special UK premiere screening of 'A Little Bird Reminds Me' (2020), a recent independent Chinese film directed by Xin Shi. This film has been described as a youth poem dedicated to the 1990s, following the coming-of-age story of Xing, a rebellious boy experiencing some challenging life changes.
Attendee Ritu Rooney said "Seeing the premiere and sharing the journey of a child growing up in a bygone time in China, was a truly insightful and fascinating experience. It was also very interesting to be involved in the follow-up discussion at this very well attended event."
The final film, another UK premiere screening, was the documentary 'The Great Learning' (2021), directed by Sun Hong, Wang Jing and Ke Yongquan. This film emotively captures the lives of alumni from Tsinghua University, one of the most prestigious universities in China.
Thank you to everyone involved, including the organisers, speakers and audience. We look forward to our next LCI Chinese Film Festival.
Explore and book Liverpool Confucius Institute events
Read more about UK-China Film Collab