Focus on China Photography Exhibition at the Liverpool Confucius Institute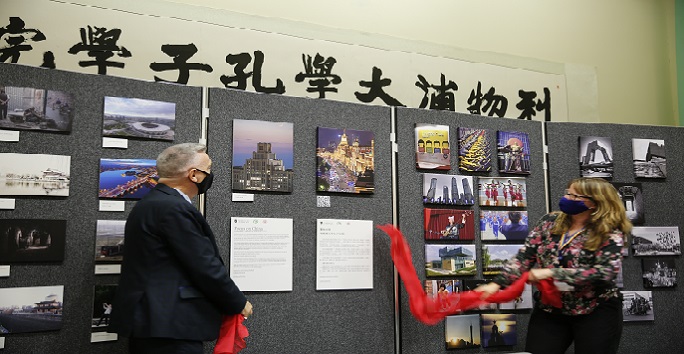 The Liverpool Confucius Institute is pleased to announce that its first event of the season, which took place this Friday past, was a huge success.
Confucius Institute Directors Dr Penny Ding and Mr Hua Zhang, as well as University of Liverpool's new Dean of Histories, Languages and Cultures, Prof. Alison Fell, were proud to host President of the Liverpool-China Partnership former Liverpool Deputy Mayor Gary Millar in an unveiling of his latest photography exhibition "Focus on China", still available to see at the Liverpool Confucius Institute. Guests from Liverpool Council, the Liverpool Chinese community, and the Liverpool Chinese Student and Scholars Association were in attendance.
The exhibition is a collaboration between Liverpool Confucius Institute and Xi'an Jiaotong University, showcasing China's ancient and modern sights. Mr Millar, as a delegate and diplomat of several years vintage, captures the many various faces of the country with his camera, catching the diverse and lively communities across China, and highlighting the links they hold with Liverpool.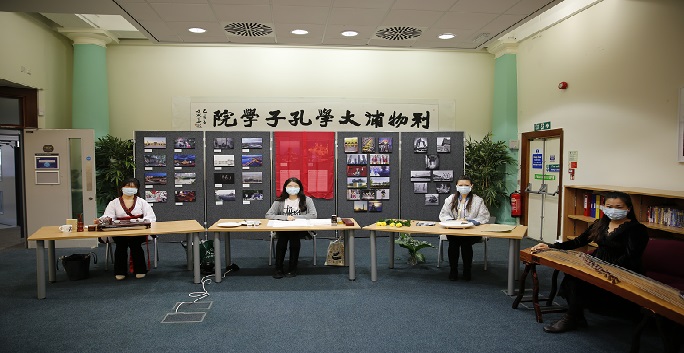 In their speeches, Professor Alison Fell and Dr Penny Ding paid tribute to the meeting of cultures and the promotion of cross-cultural interaction and appreciation, remarking in particular on the unique relationship between China and Liverpool. In his own speech, President Millar discussed his own long-standing and fruitful relationship with China, and the benefits this collaboration has brought, including over £500 million dedicated to Liverpool for the public development of schools and hospitals, an achievement that brought the audience to instant applause.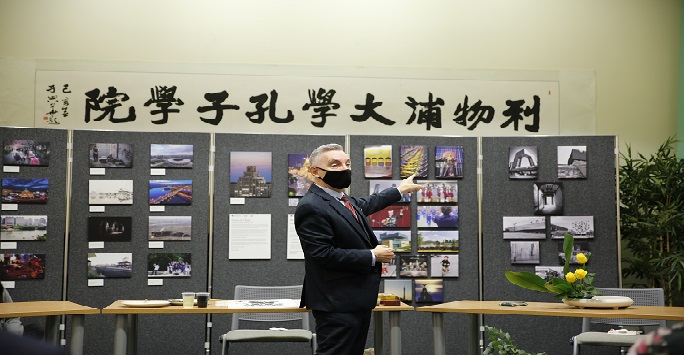 Alongside photography and speeches, guests were treated to live Chinese music, played by University of Liverpool MA Music Industry student Xitong Wang, on the Guzheng, demonstrations of traditional Chinese culture, including a Chinese tea ceremony, painting, calligraphy and flower arranging, provided by Liverpool Confucius Institute teachers Ziwei Guo, Ruolin Zhen and Jiale Feng.
The Focus on China photography exhibition is open to everyone Monday to Friday 10am to 5pm until 29 October. It is located in the LCI Space at 126 Mount Pleasant, University of Liverpool, L69 3GR. Entry if free. We look forward to welcoming you.